2021. After the orange on the "burlap cap" turned out so nice I was hooked on the neon. Next color I wanted to check out was neon pink and for the fabric I hadn't seen the light blue one yet …
Because printing neon pink on blue doesn't work technically and also the color contrast for this particular design would have been wrong, I decided to spend some more money on the additional printing color purple for the upper part of the cap.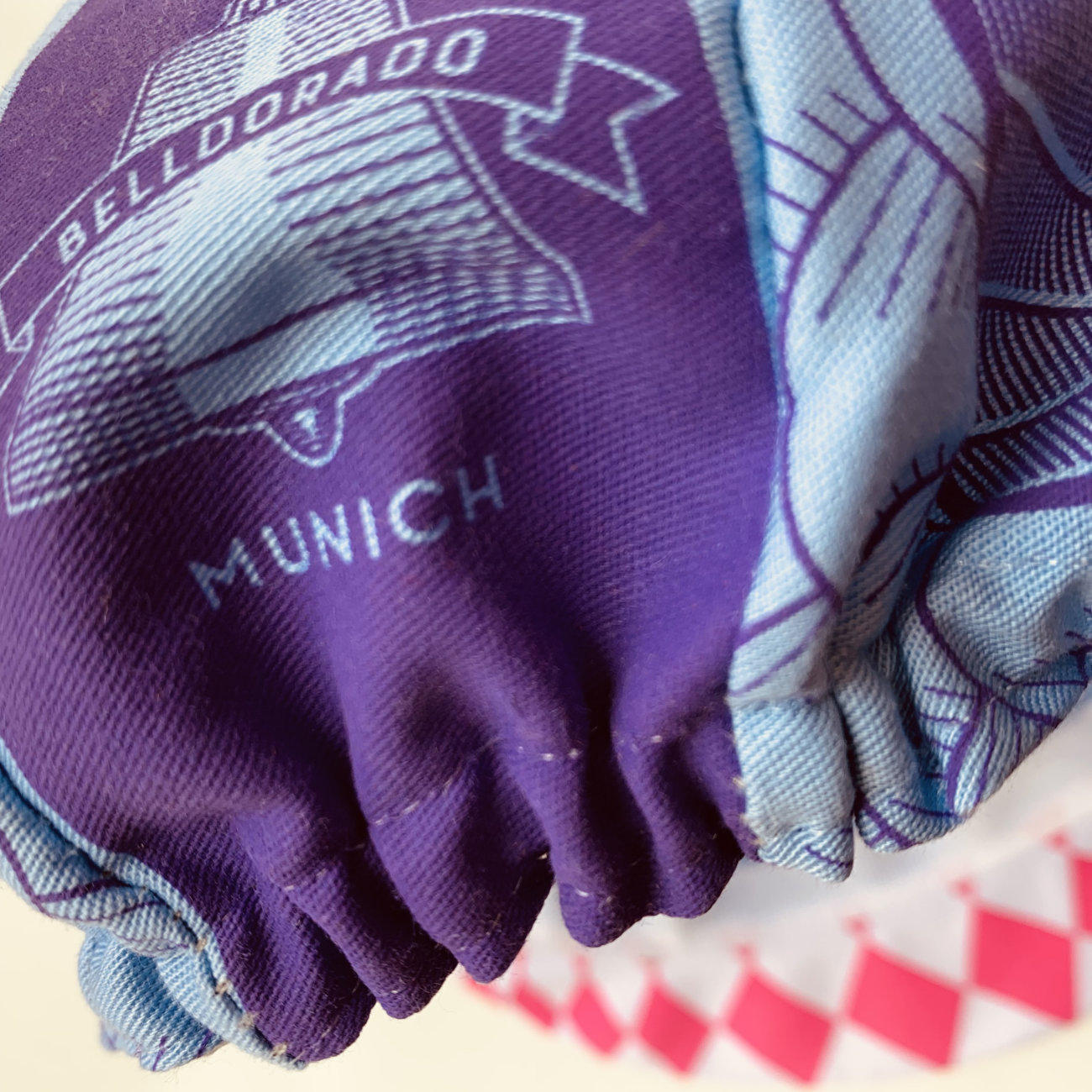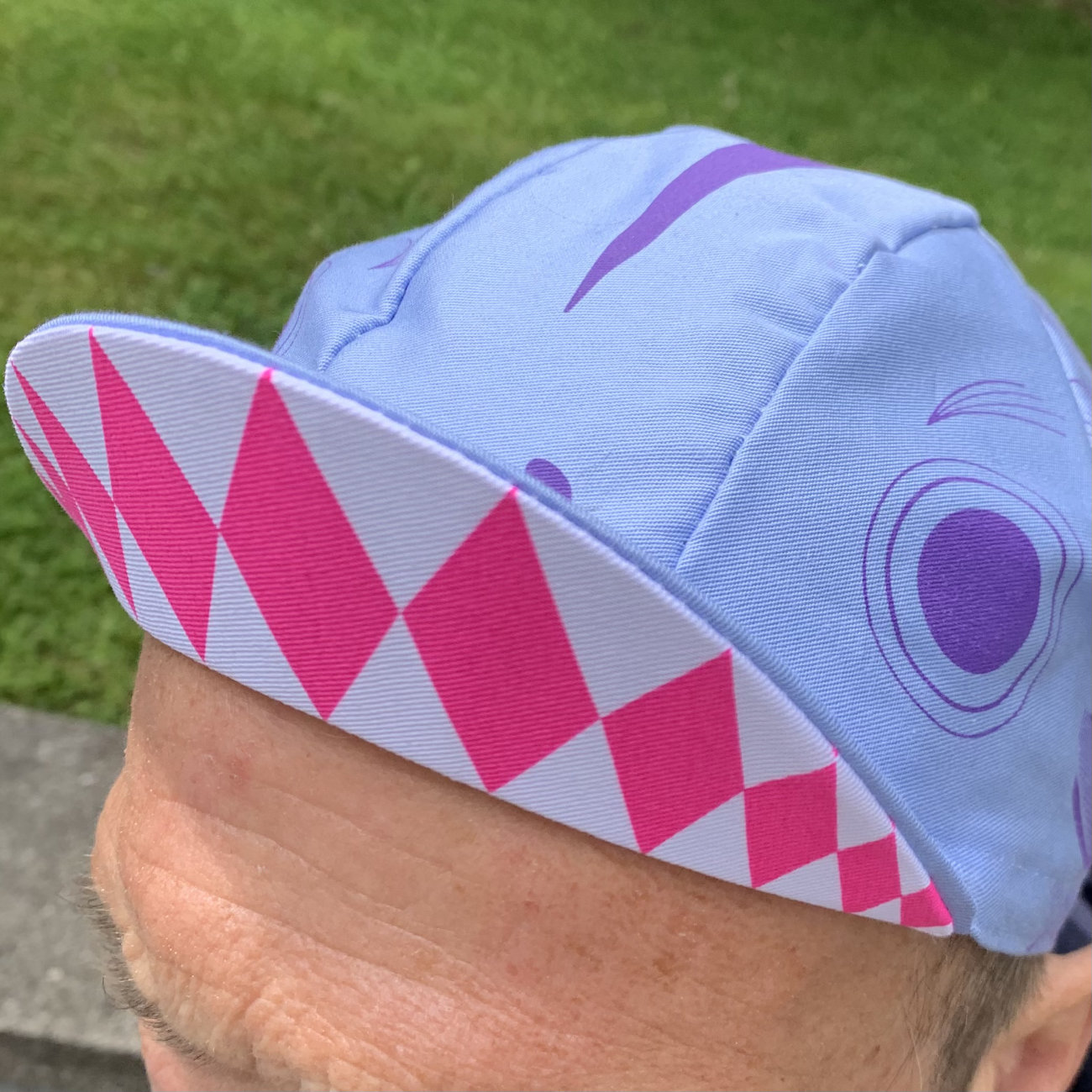 Printed with purple and neon pink ink on light blue and white fabric.
The cap is made of 65% polyester and 35% cotton. Silk screen printed and sewn by Apis in Italy.