The Bike Pixie – working title "pirate devil" – is a funny little fellow who cycles outside all year and has picked up all sorts of fellow travelers and battle scars during his way.
Still in the neon craze this cap comes in bright pink and black ink printed on white fabric. The design required using a different cut of the cap panels which made building a paper dummy kind of impossible but the joints turned out okay.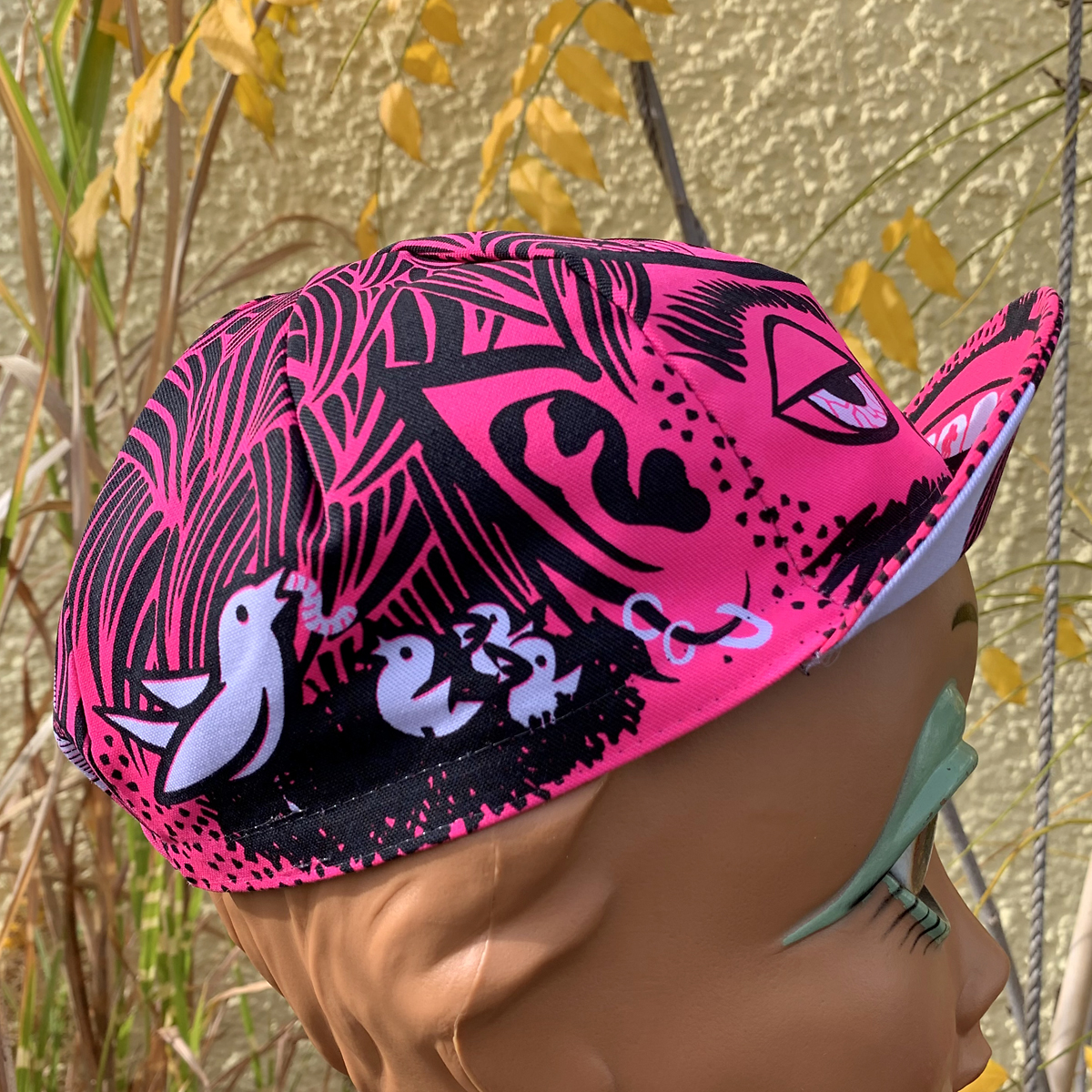 There are many things to find on this cap. Bonus feature is to get yourself a set of little devil's horns if you flip up the visor.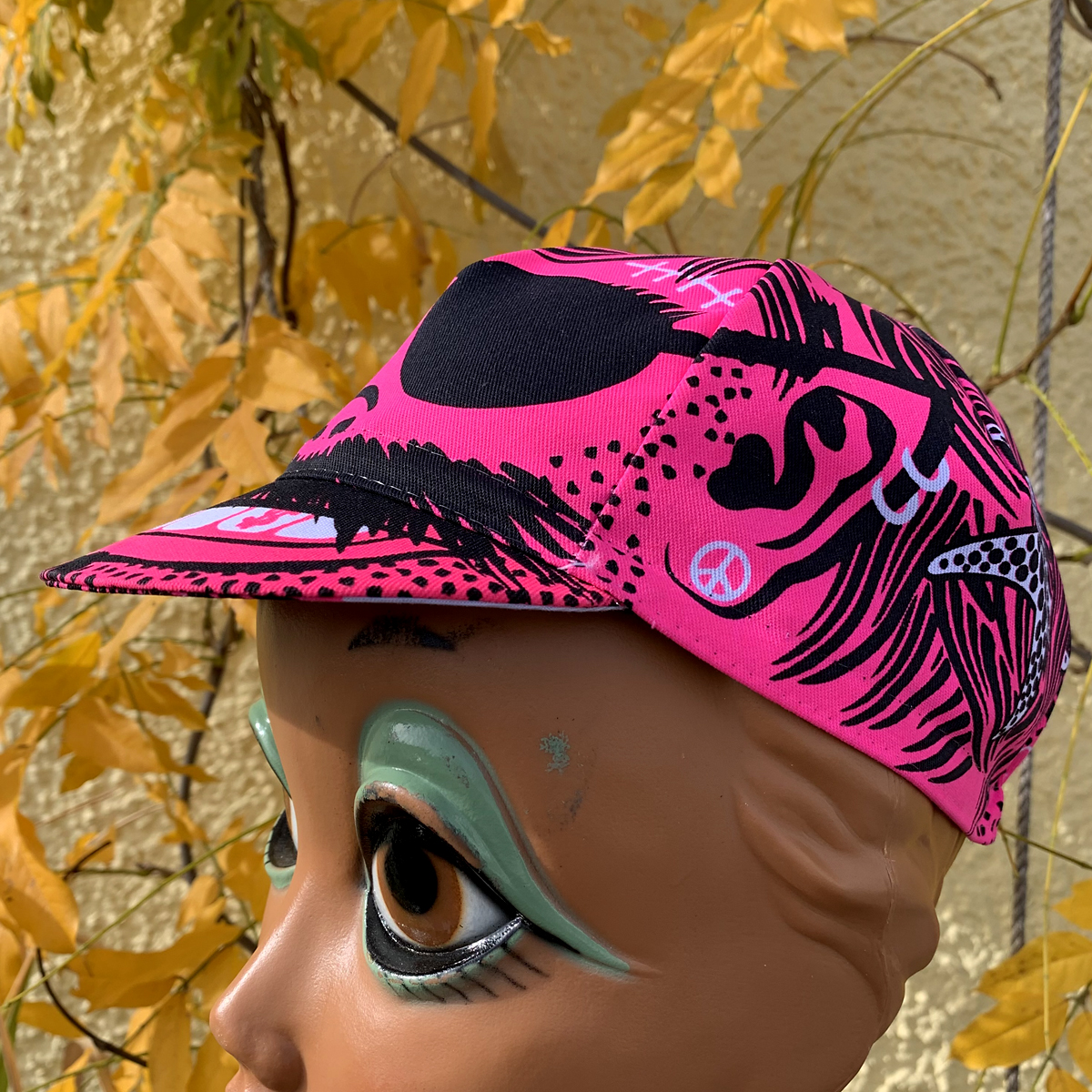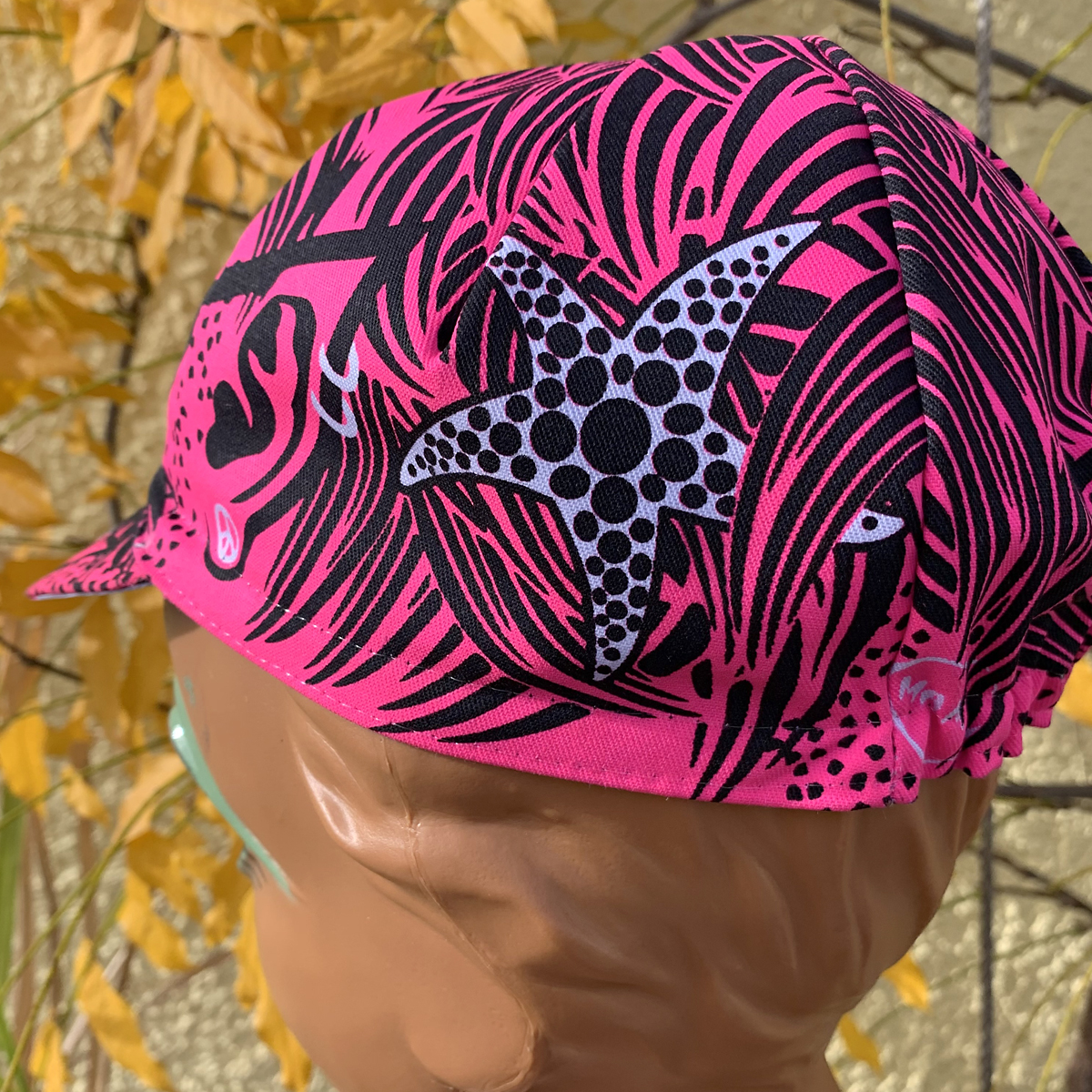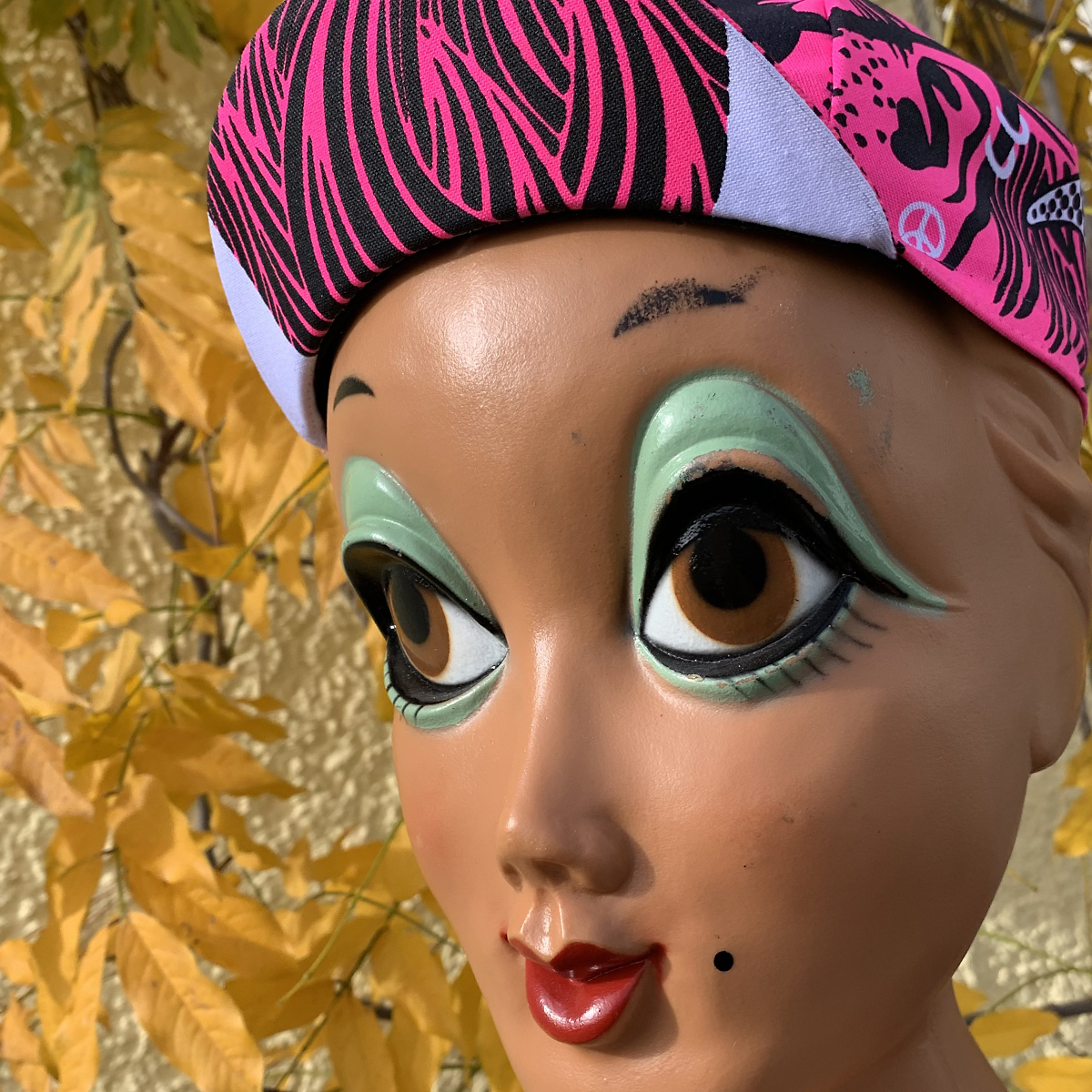 The cap is made of 65% polyester and 35% cotton. Silk screen printed and sewn by Apis in Italy.