Umwerk's perpetual cycling calendar was released in Winter 2016 and is good to adorn the walls of your apartment or workshop forever 😉 I contributed illustrations for the months of May, June, October and December plus the cover, which is an envelope that contains the calendar.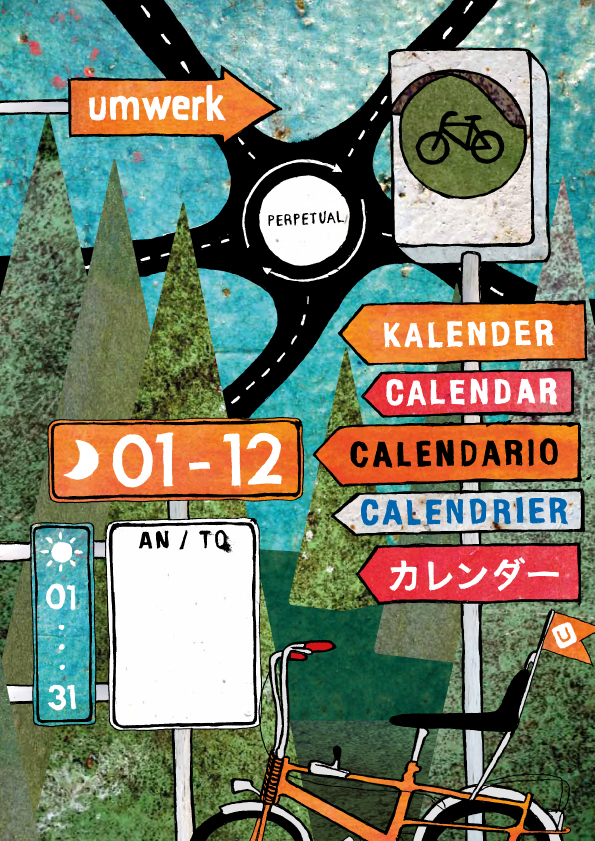 We kept the month's identification neutral by using numbers instead of names, so it can be used all over the world without wondering about strange spellings. To indicate that, the arrows are labeled in five different languages, something I adopted from my illustrated bicycle dictionary. By the way – the chopper in the lower right corner is called "Bonaza-Rad" in German 😉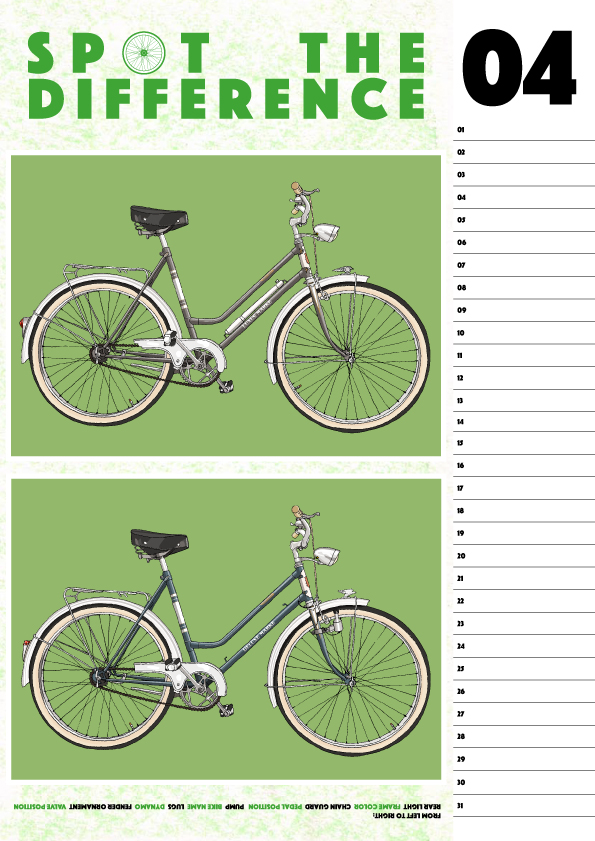 The May illustration is a play on classic "spot the difference" enigmas, it shows two nearly identical bicycles with small differences to be found. The color is an obvious one – can you find nine more?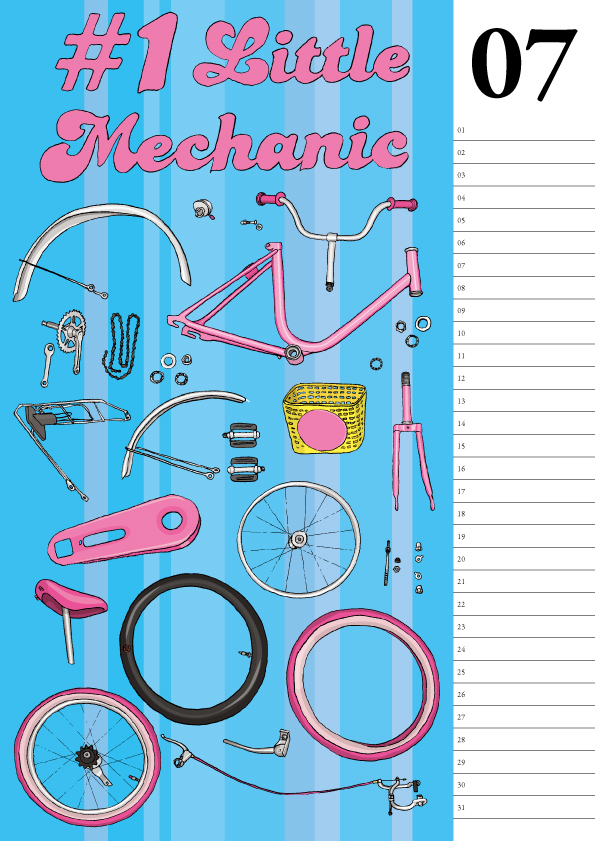 A pinkish kids bike as a birthday present for my niece – of course I took it apart completely to give it the maximum cleaning treatment. The parts also made nice models for this illustration.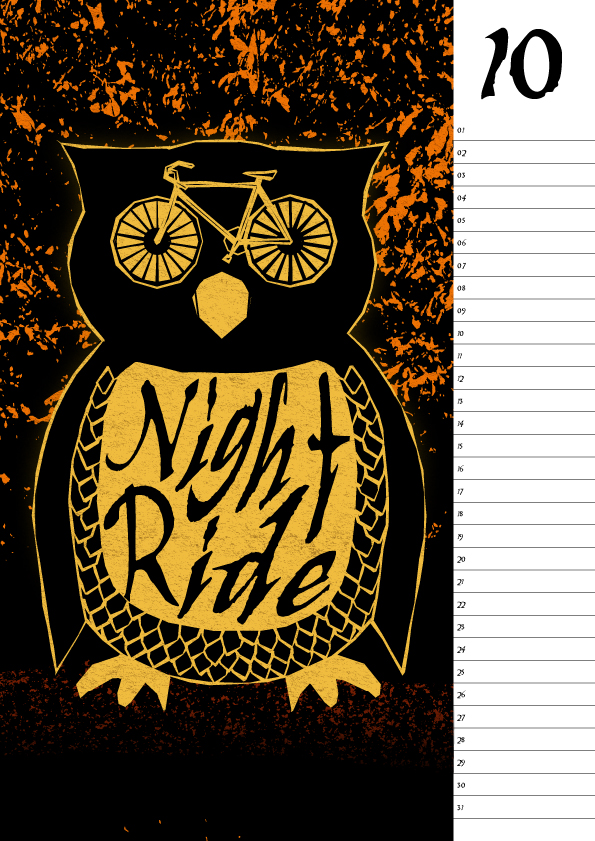 October days are already short and you'll probably have more forced or voluntary night rides on you bike than usual – may the Night Ride Owl be with you!
The illustration for December is Santa on a cargo bike and can be found elsewhere.