Two illustrations I contributed to the book "Cargobike Boom" by Juergen Ghebrezgiabiher and Eric Poscher-Mika. The book will be released by Maxime publishing house in 2018.
Jürgen, who knew my illustrated bicycle dictionary contacted me to ask if I would like to add some illustrations for the book on cargo bikes he and Eric were working on. Of course I was in. After talking to another designer who already did drawings for the book we arranged on using black and white color in order to save money on printing and the big black dot in the background as a common thread.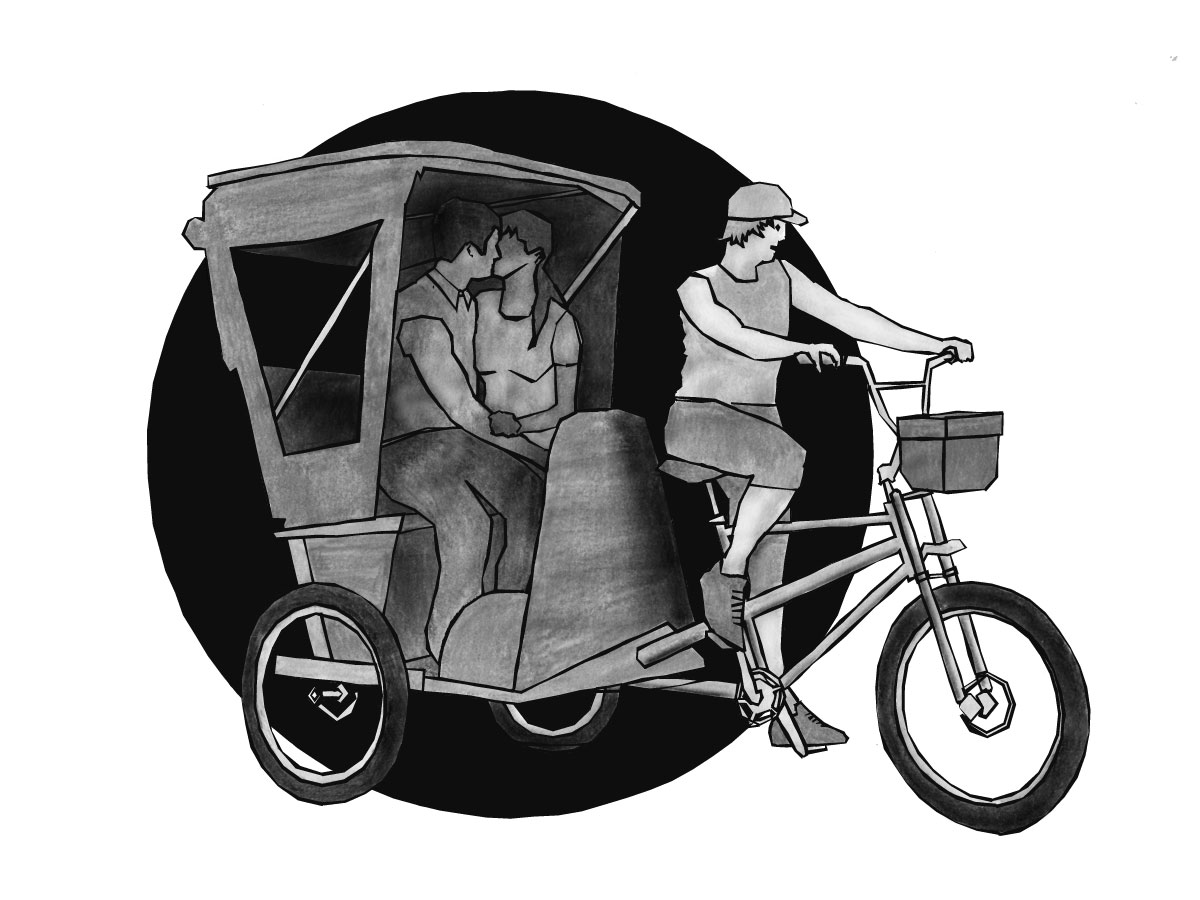 I do not remember how we distributed the topics – however, I picked the rickshaw and somehow came up with the Santa idea.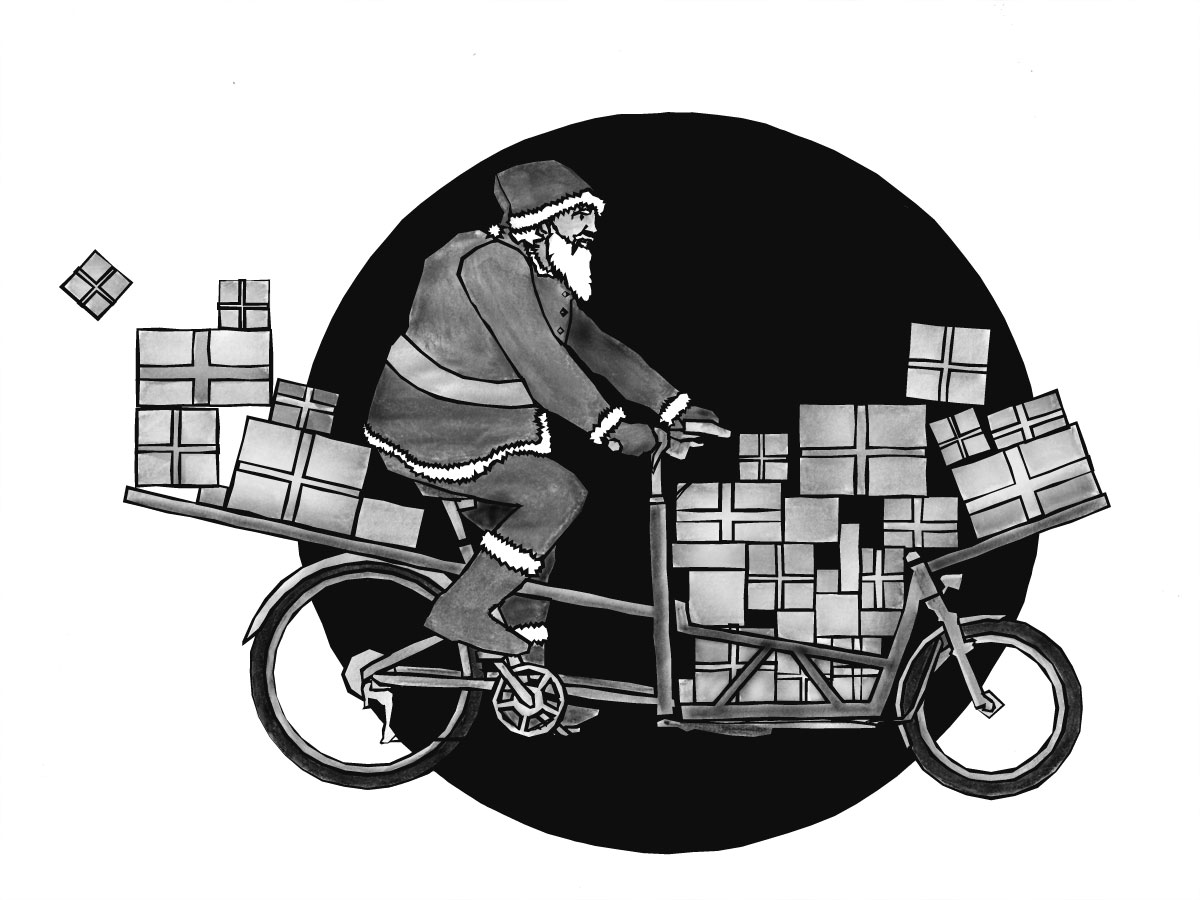 Since the date of publishing the book was uncertain for a long time, I felt free to also use my Santa illustration for the Umwerk perpetual cycling calendar that got released in 2016. This one shows only a clipping of the original but is fully colored instead.