After more than 10 years and (at least) six different locations, the "Austria Rock" event – or "Austria Party" as it was called while beeing hosted at "8below" – will no longer exist. Time for a little retrospective …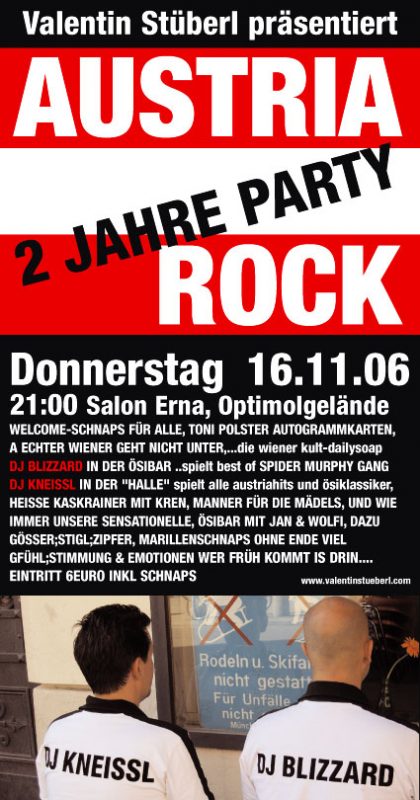 First of all I'd like to mention that in the beginning Stefan Böhm of weltmarke.de took care about the visual appearance of the event, so anything I did in the many years that followed is based on his work – credits to Stefan!
The oldest document I could find on my hard drive dates back to 2006 and advertises the 2nd anniversary of Austria Rock, being hosted at "Salon Erna", Optimolgelände, Munich.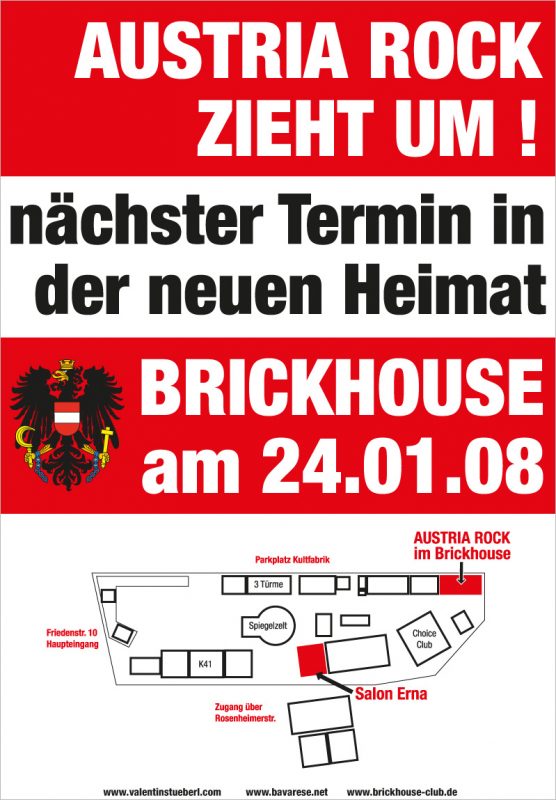 In 2008 it was time to move to the first new location (to be precise the second new location, since the first Austria Rock events were hosted at a small bar called Valentin Stüberl). The "Brickhouse" club was just around the corner of "Salon Erna" …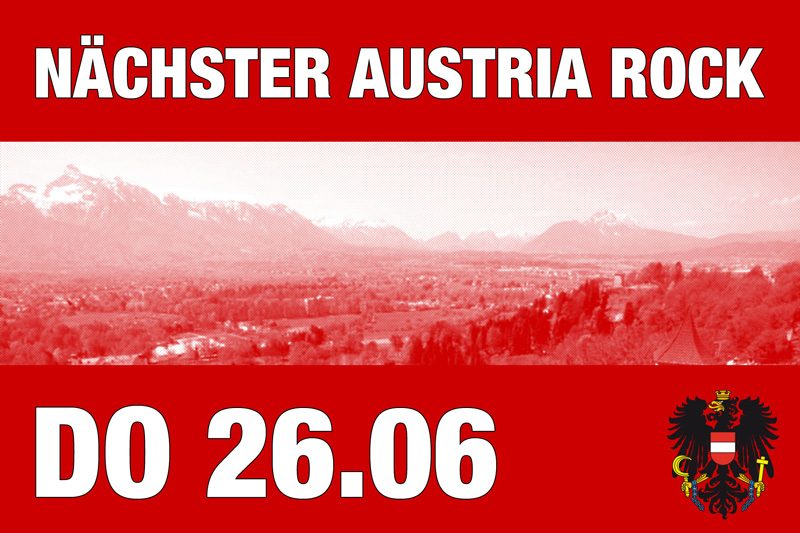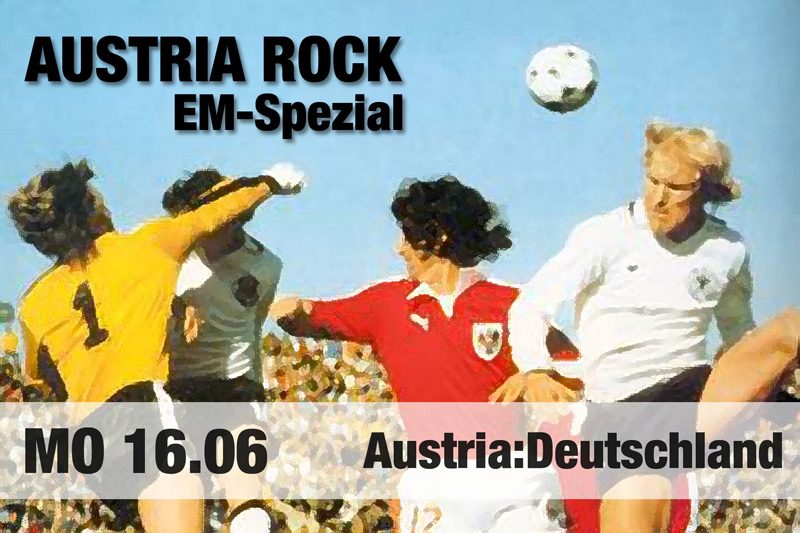 I think it was at Brickhouse where slides announced upcoming partys and special events …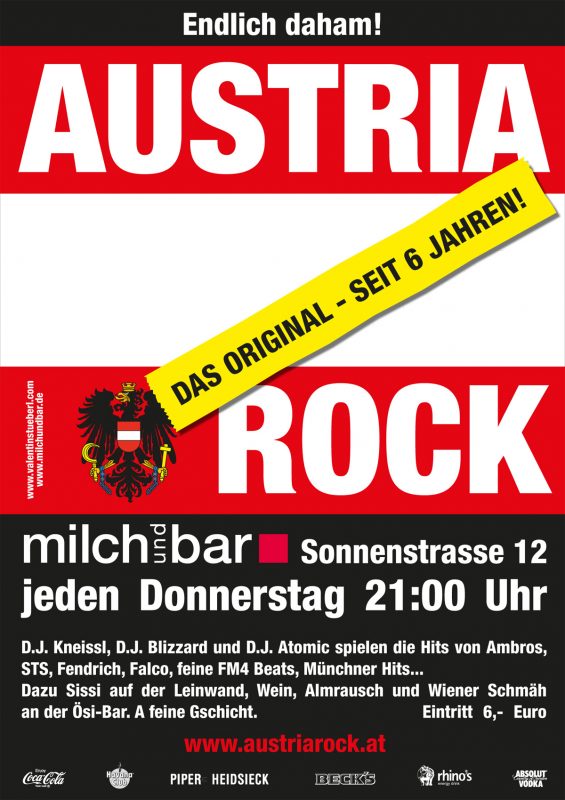 All the data for Austria Rock at Milchbar (milchundbar) date back to 2009, so this must have been the place the event moved to after Brickhouse had to close.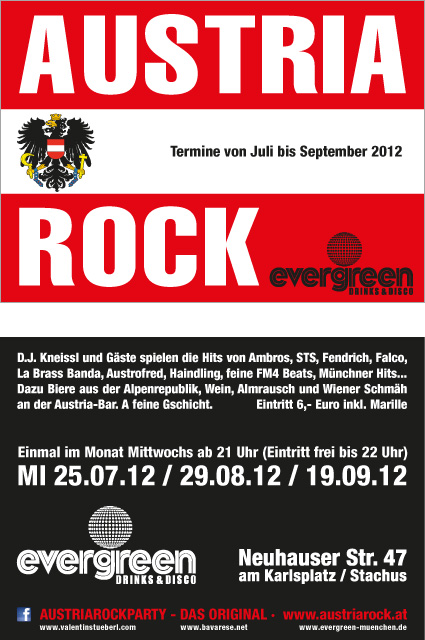 In 2012 there was a short intermezzo at the "evergreen" club before moving to …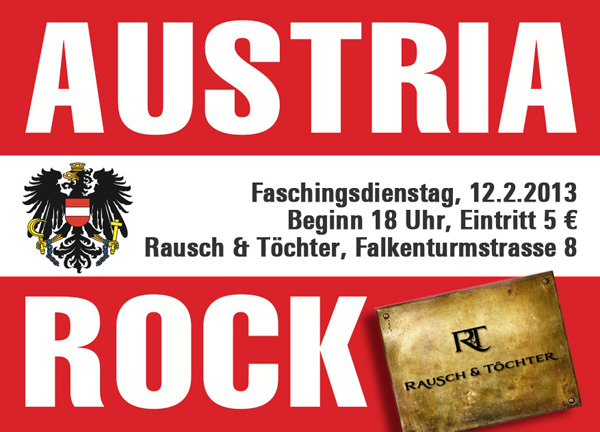 … Rausch&Töchter, Falkenturmstrasse, Munich. No link because the place is closed meanwhile.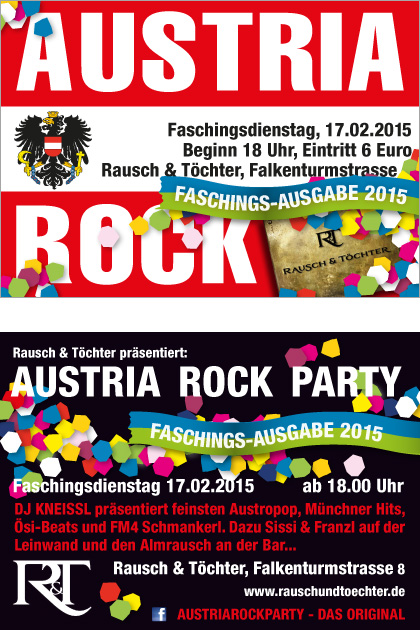 R&T hostet some special Austria Rock events like the "Oktoberfest edition" in 2014, the "Carneval edition" in 2015 or the …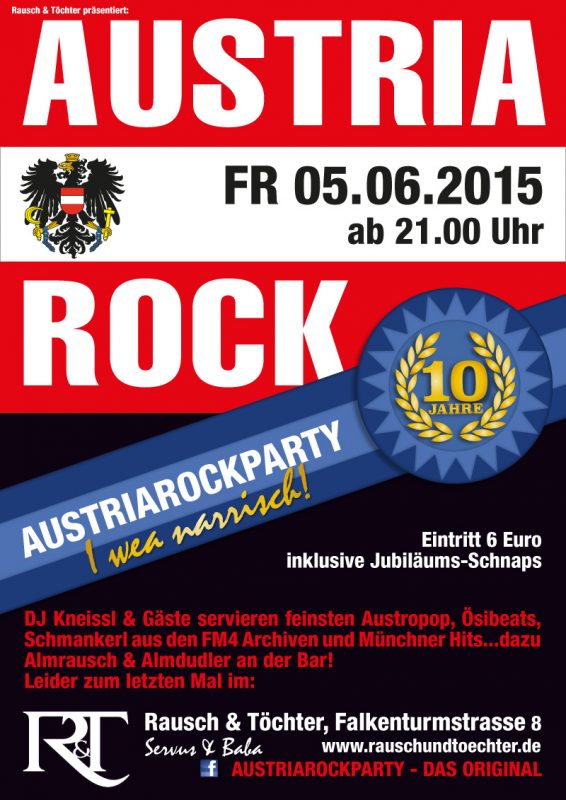 … Austria Rock 10th anniversary party in 2015. Due to closure this was also the last Austria Rock event at R&T and the show had to go on at …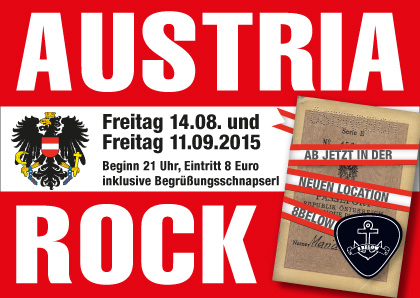 … the 8below club. The document in the bottom right corner is an old Austrian passport.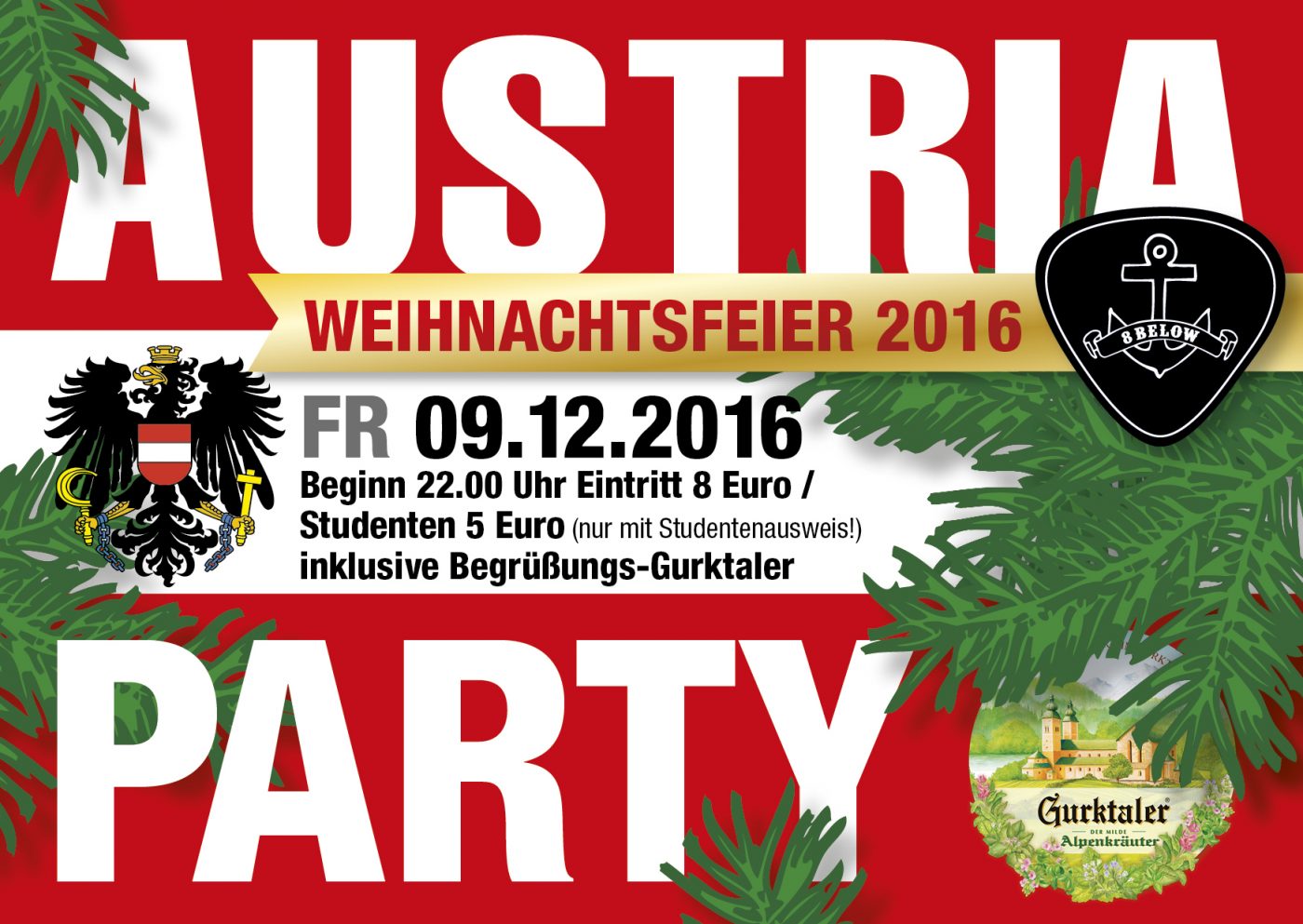 At some point of time at 8below the name of the event was changed to "Austria Party" – as to be seen on this flyer for a christams special,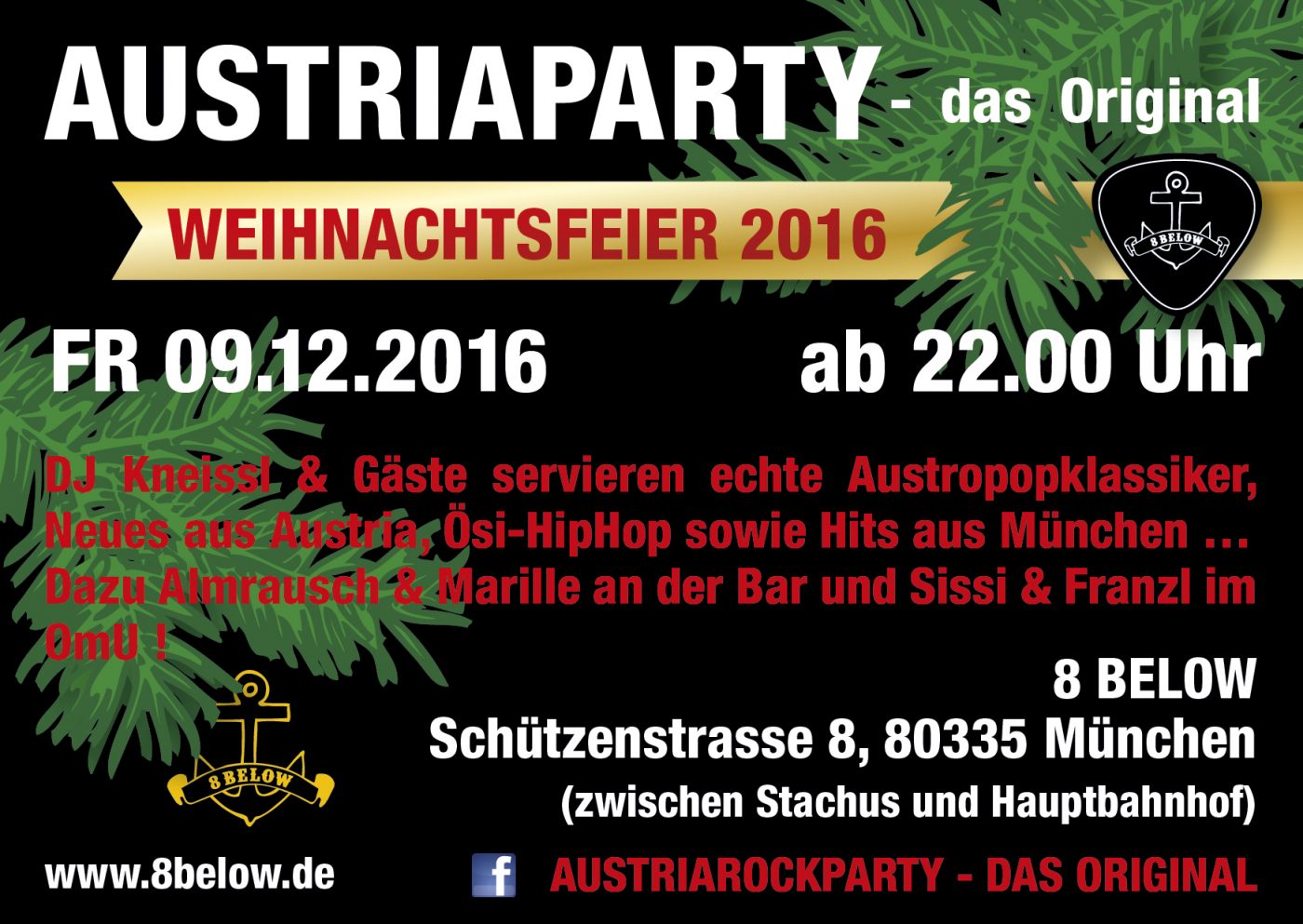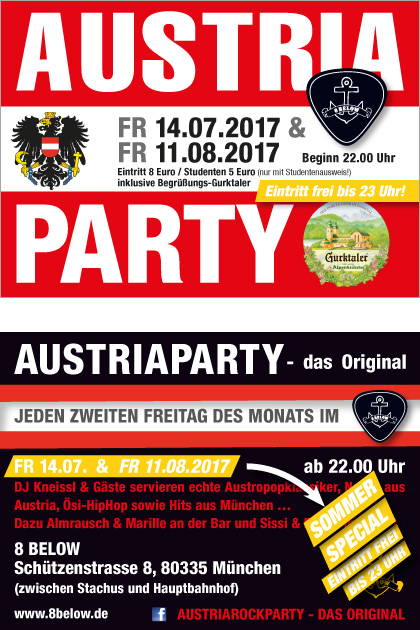 This is the last "special" flyer I did for Austria Party. The event will pop up every now and then at small locations but no longer on a regular basis. And "DJ Kneissel" is planning on something completely new …