Printed entirely ecofriendly at Ulenspiegel Druck GmbG & Co KG, Bavaria, this illustrated bicycle poster sized DIN A3 displays 65 bike-terms in six languages.Did you ever want to know how a fender is called in Italy? How to pronounce ペダル  (Japanese for pedal)? Now it's easy and fun to find out the answers to these questions by taking a look at this colorful poster.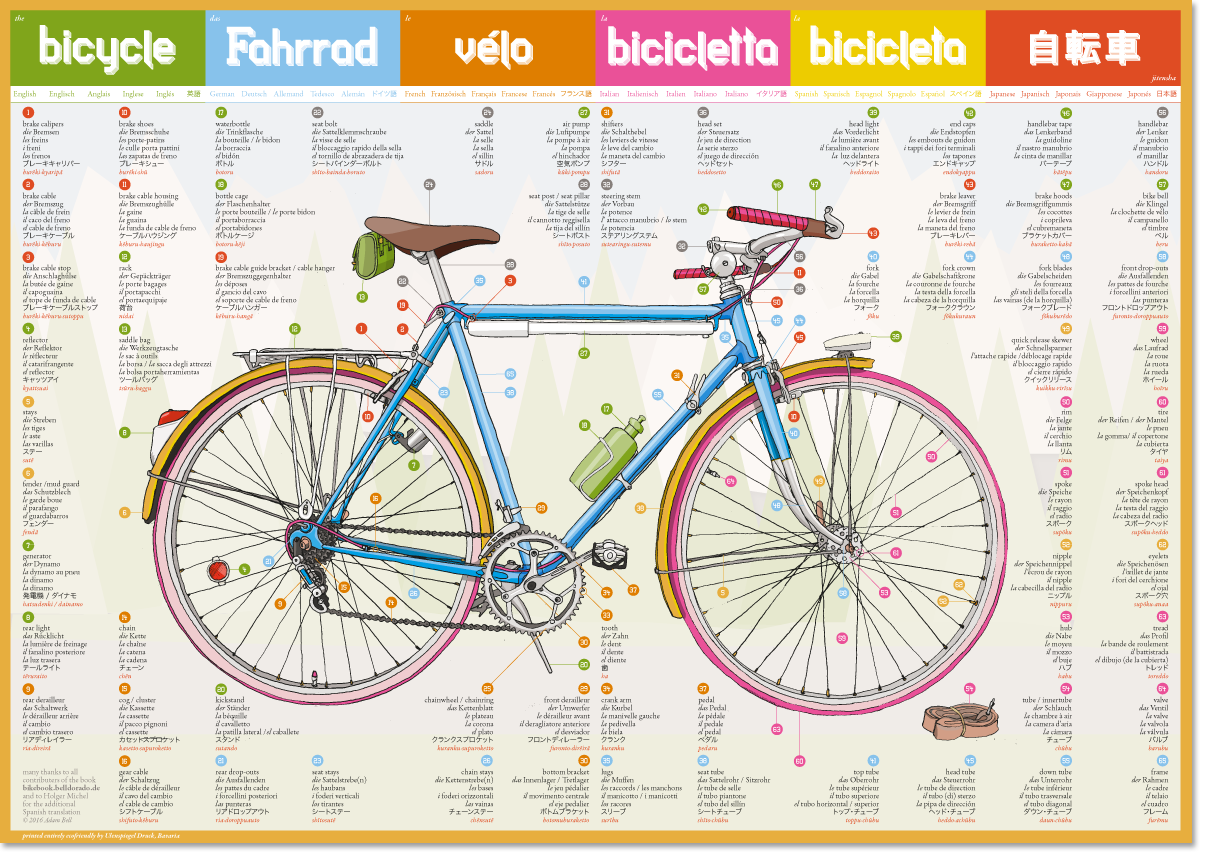 The most important parts of the bicycle are marked with numbers which, in numerical order, can be found again on the poster. Below that number the terms are listed in English, German, French, Italian, Spanish, Japanese spelling and western spelling of the Japanese word.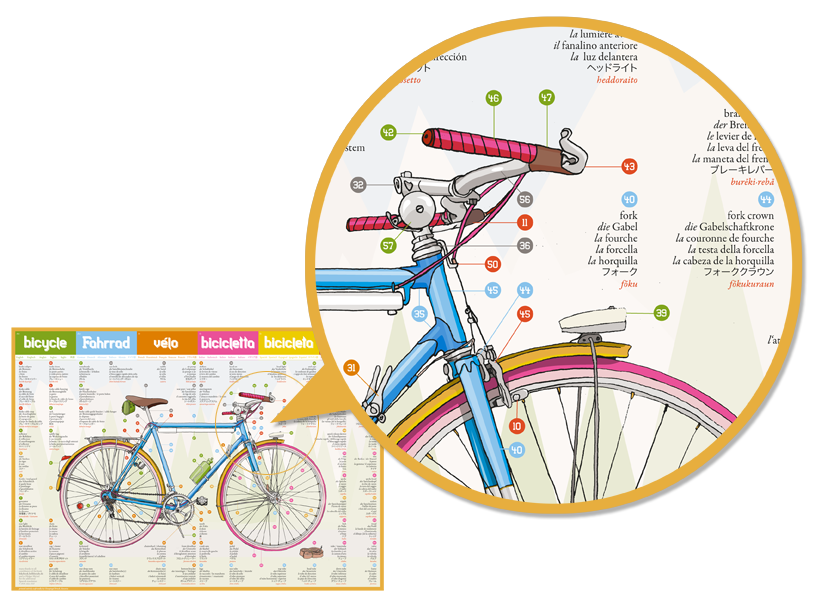 Parts that belong to the same "group" are color-coded to be found more easily – for example everything basic on frame and fork is blue.
Available at some cool bike shops – for example Palmgarage in Osaka, Japan – or off- and online at Umwerk, Germany.