Longhorn is college style font that was inspired by a Texas Longhorns T-Shirt bought at a thrift store in Austin many years ago.Initially I just wanted to create a couple of uppercase letters that share the same stroke weight and angles so they could be easily joined to form special ligatures like the capital TU found on that T-Shirt. The typeface was a cool looking 3D version, probably custom made. I started drawing the "flat" letters, the 3D ones would derive from. Needless to say that I could not stop until the last letter was drawn – including a whole alphabet of lower case letters and many special characters.
The 3D letters were drawn and transformed into a font. A fill font to be layered with the 3D version was added. I also created a stencil version of the font plus a rougher looking, carving-style "woodcut" version. Finally a SansSerif with rounded corners was made …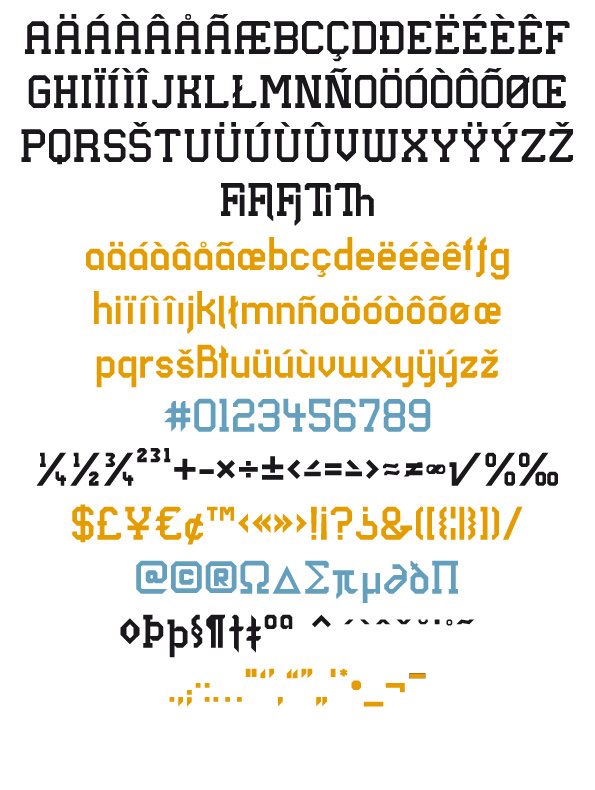 The numbers of the 3D style are very well suited for creating old school looking T-Shirts and team wear.
Fonts available at MyFonts