The second iteration of the Kaiman cap.
Because the orange Kaiman sold quite quickly this new color combination got produced.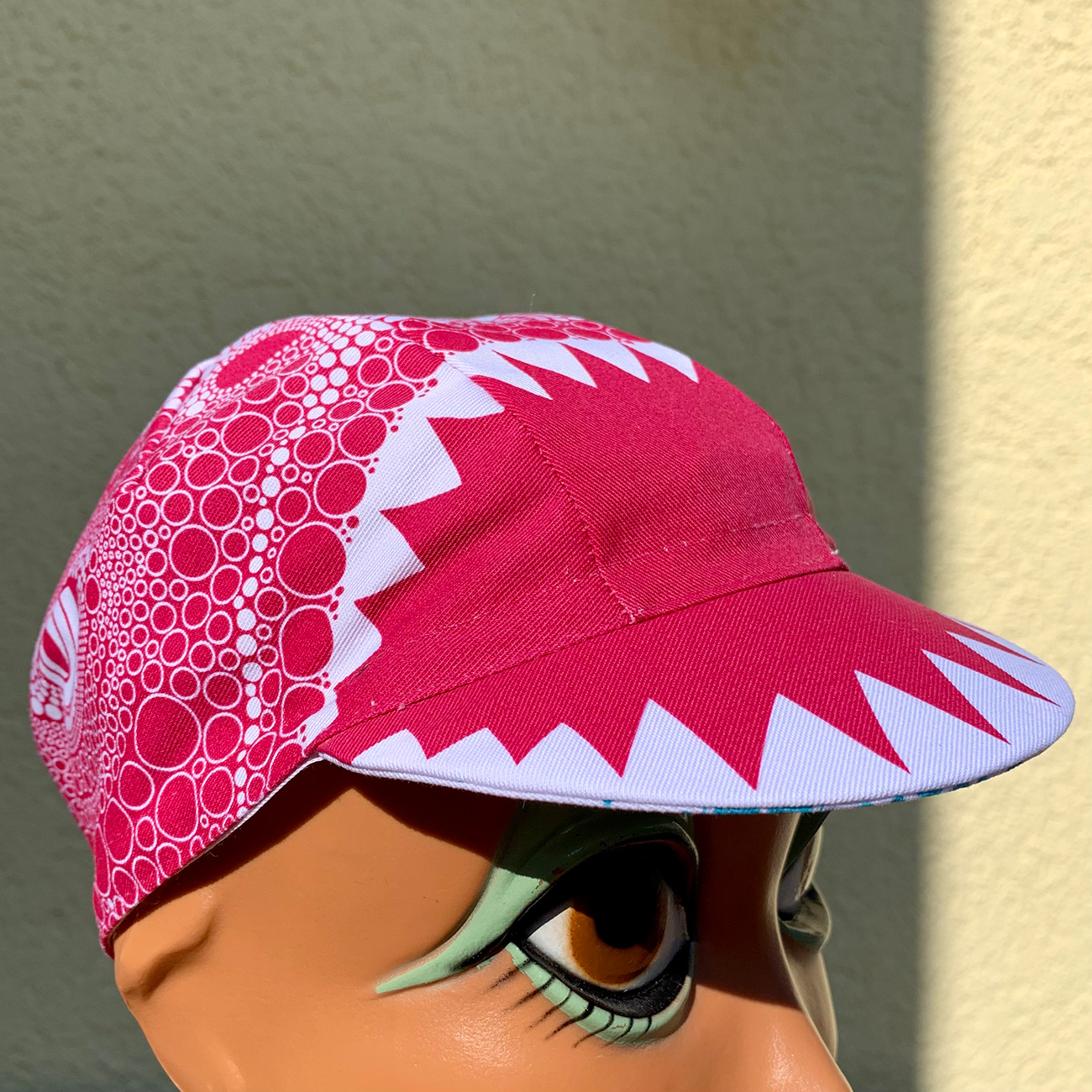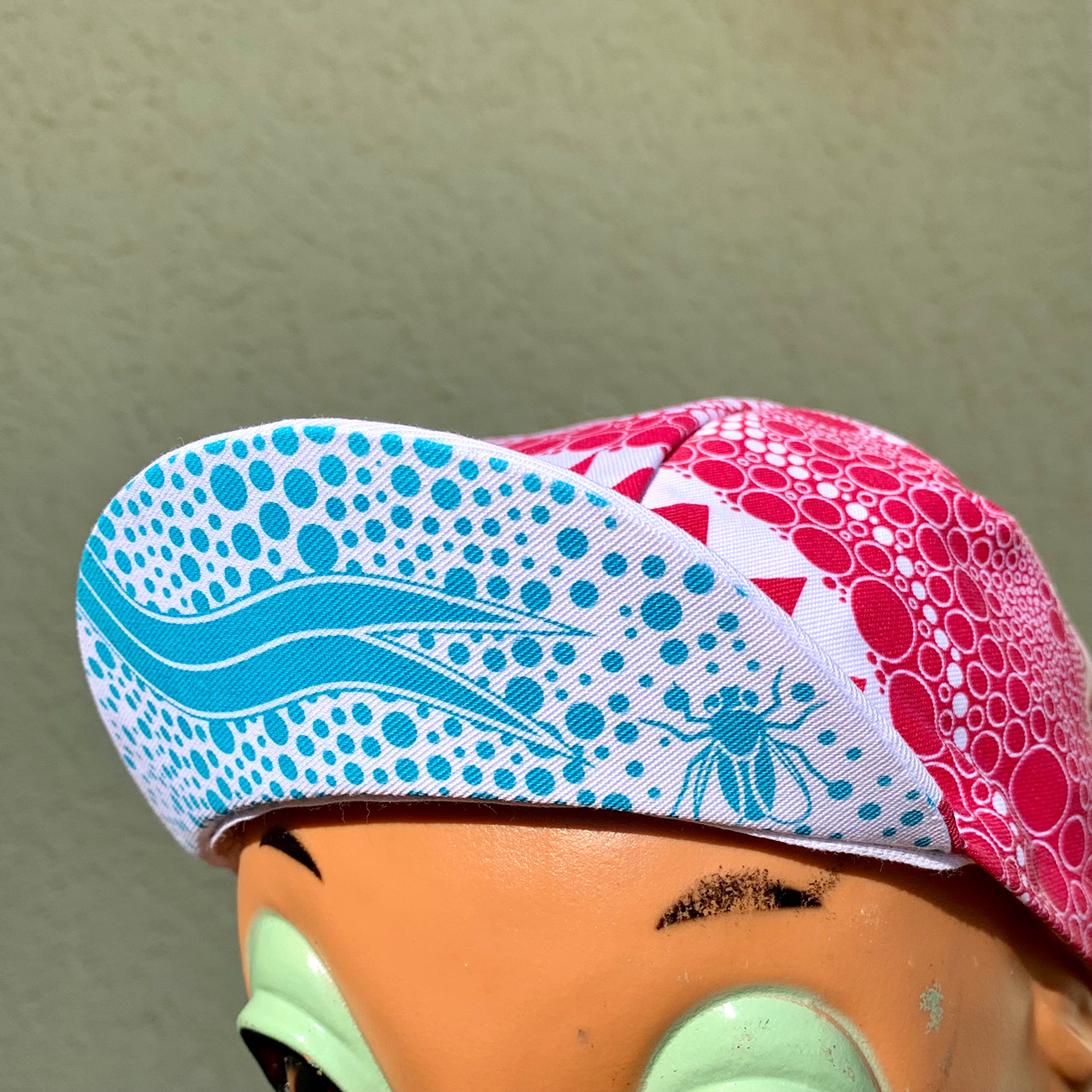 For a more distinctive color contrast turquoise was used for the bottom visor panel.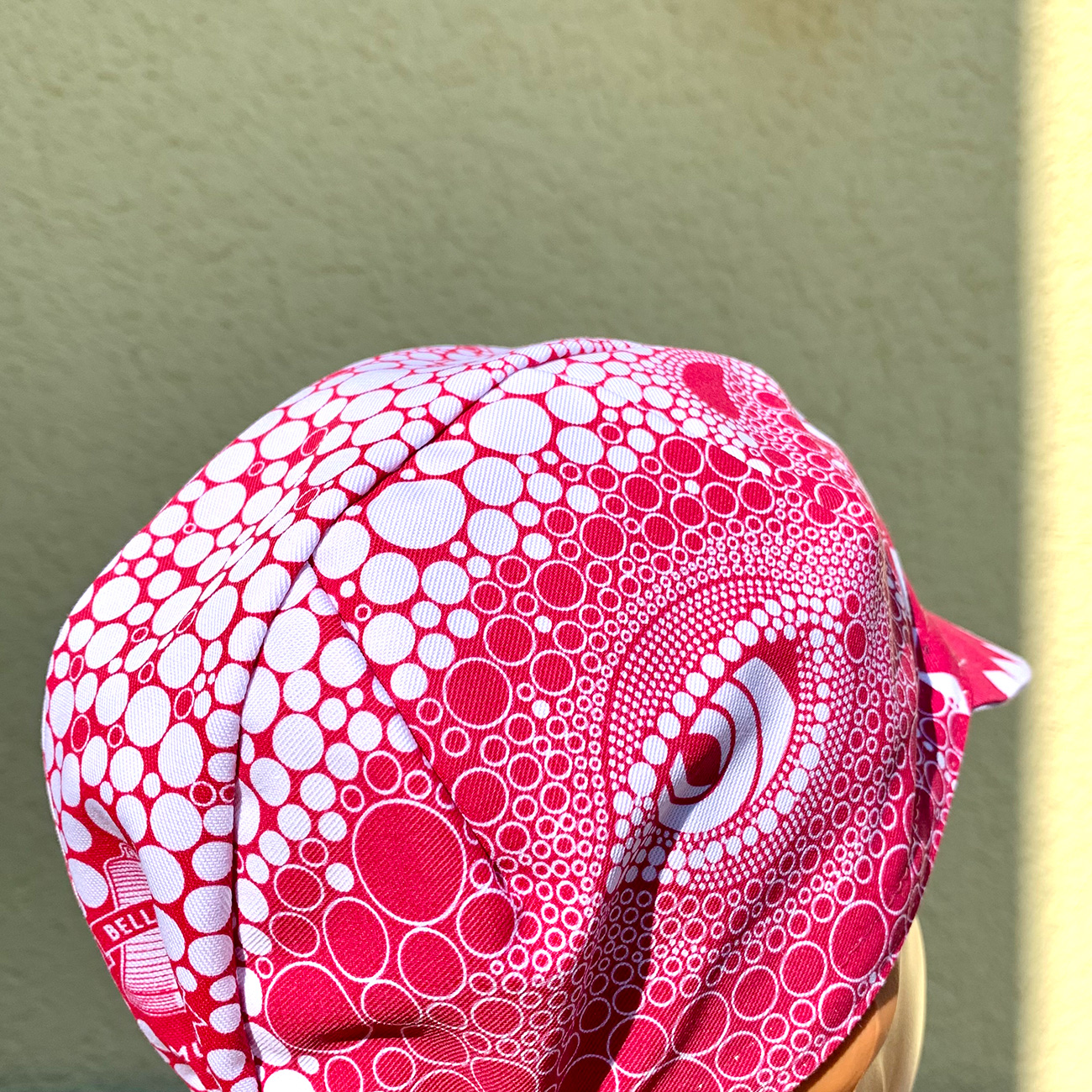 The cap is made of 65% polyester and 35% cotton. Silk screen printed and sewn by Apis in Italy.