An entirely new design with the concept of having a really large mouth full of teeth visible when the visor is down.
The challenge was to make all the parts of the mouth match after printing and sewing. Because I wanted top skin and throat of the lizard to be in contrasting colors, I chose the raspberry red for the lower side of the brim. Not a big contrast I have to admit. But the orange Kaiman sold quite quickly and the raspberry became the new top color for the follow-up red Kaiman.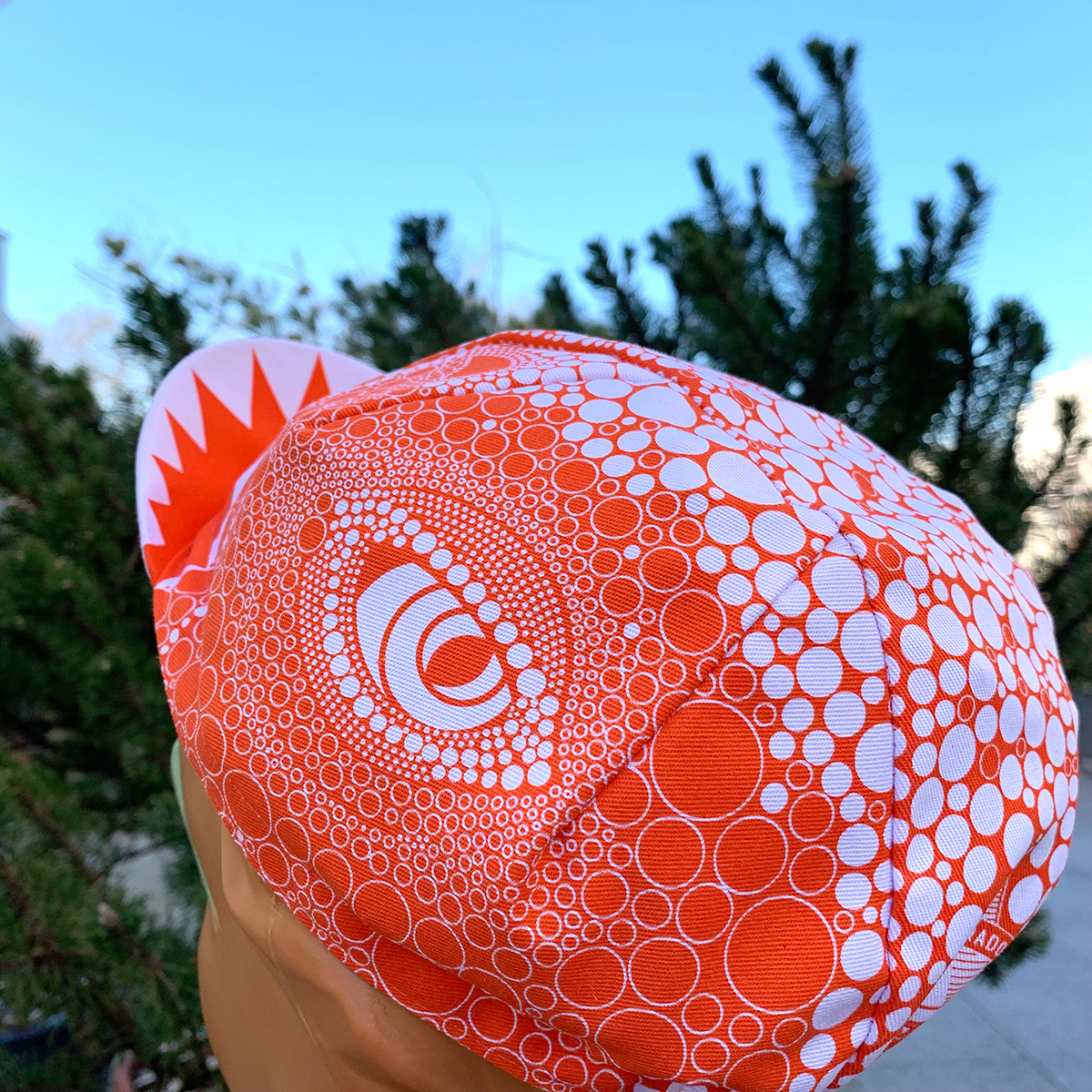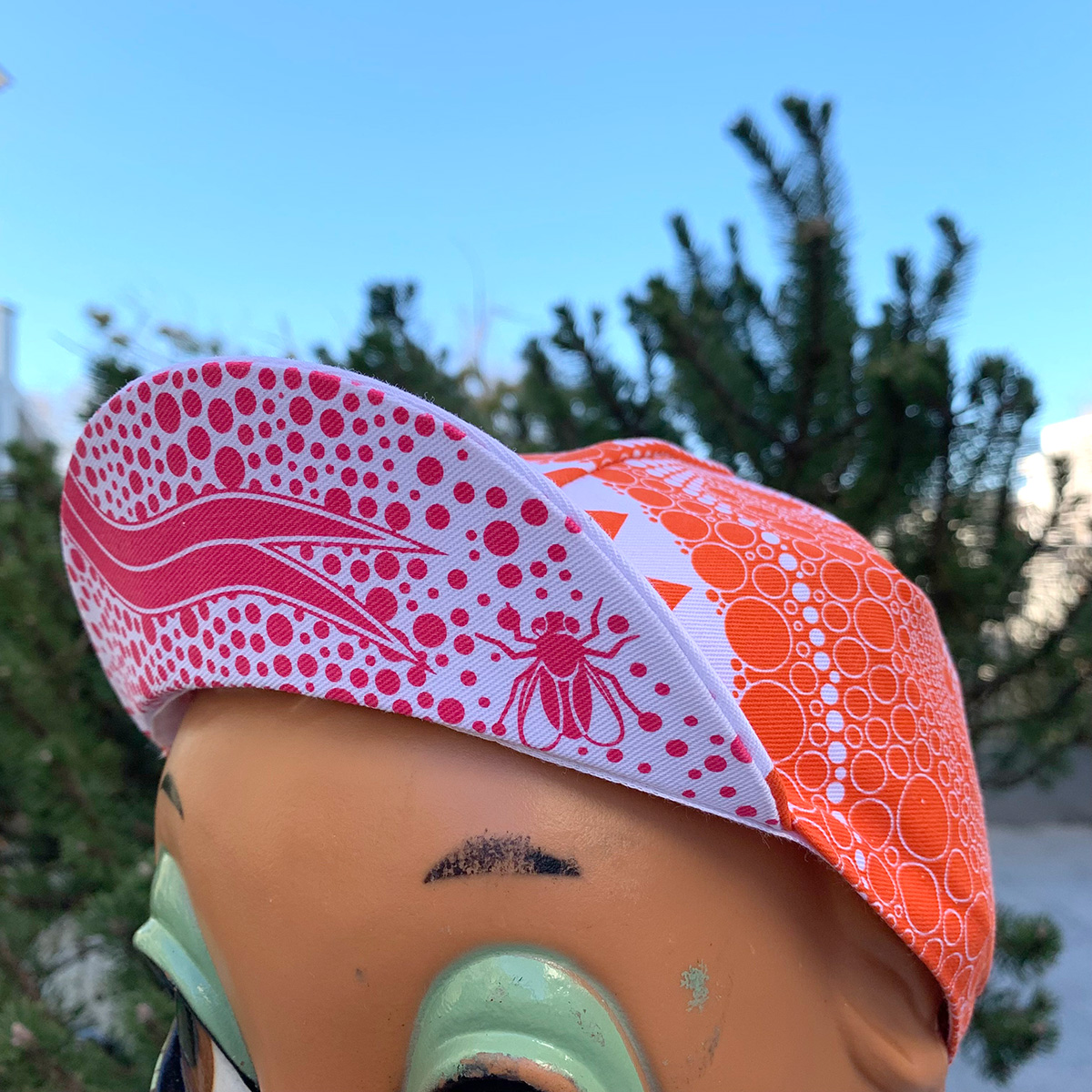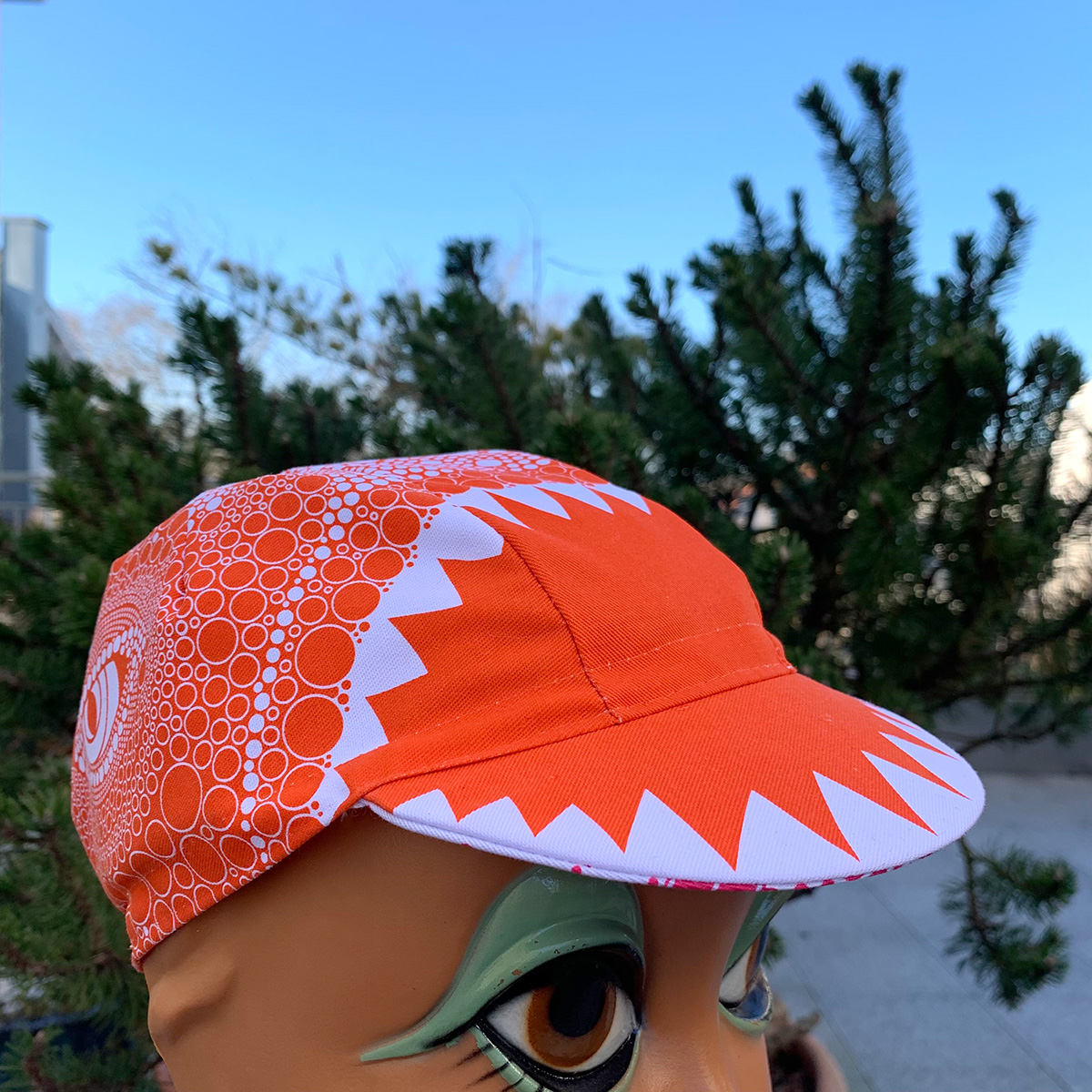 The cap is made of 65% polyester and 35% cotton. Silk screen printed and sewn by Apis in Italy.