The green demon is exactly the same design as the blue demon but with a different color combination – a light green and the same very dark green – .
As always it was very suspenseful to wait for the printed results and find out if the chosen color combo would be as nice as expected. But it turned out quite cool and also was very popular with the customers. Currently sold out worldwide but probably one of the creatures that will return in exactly the same colorway and design sometime in the future.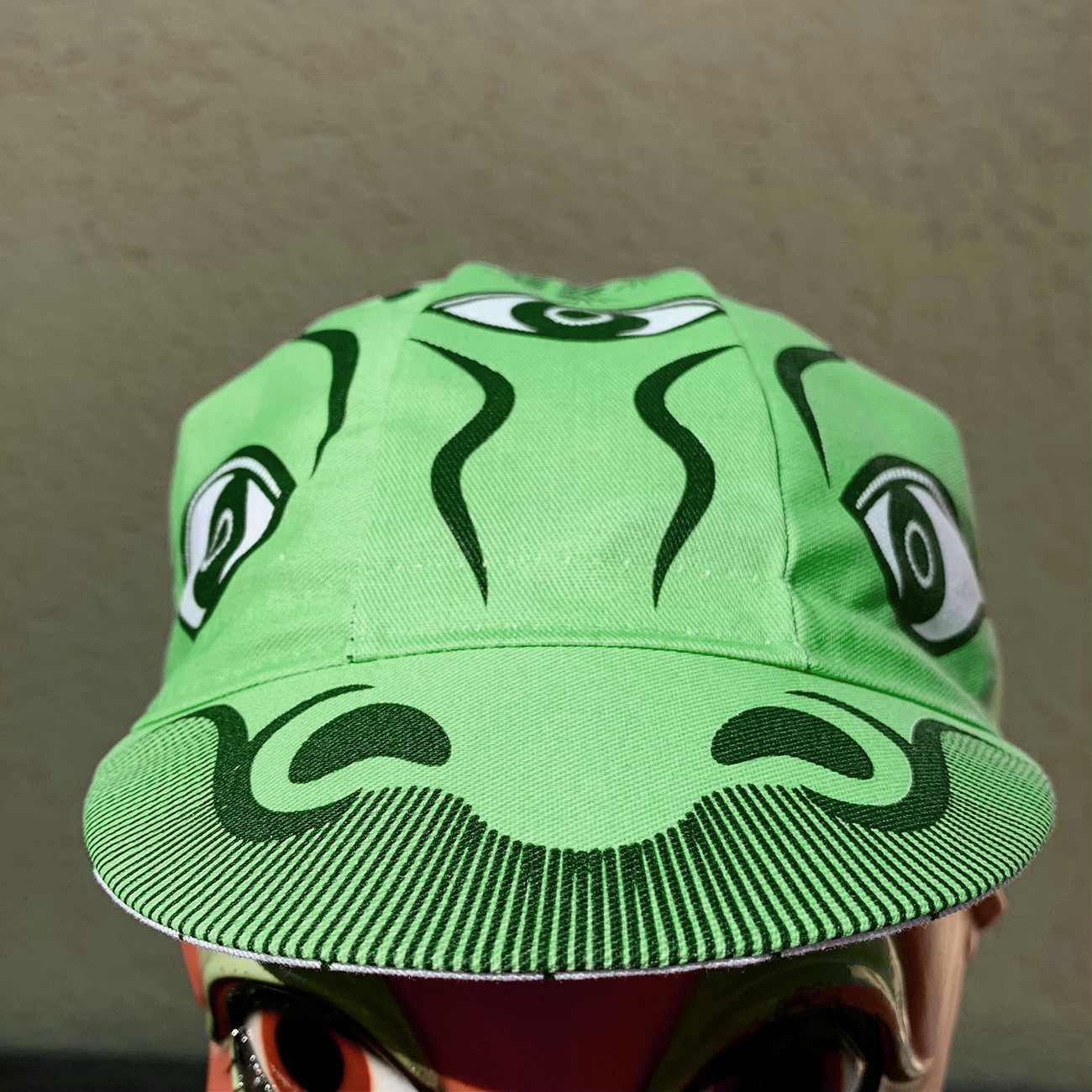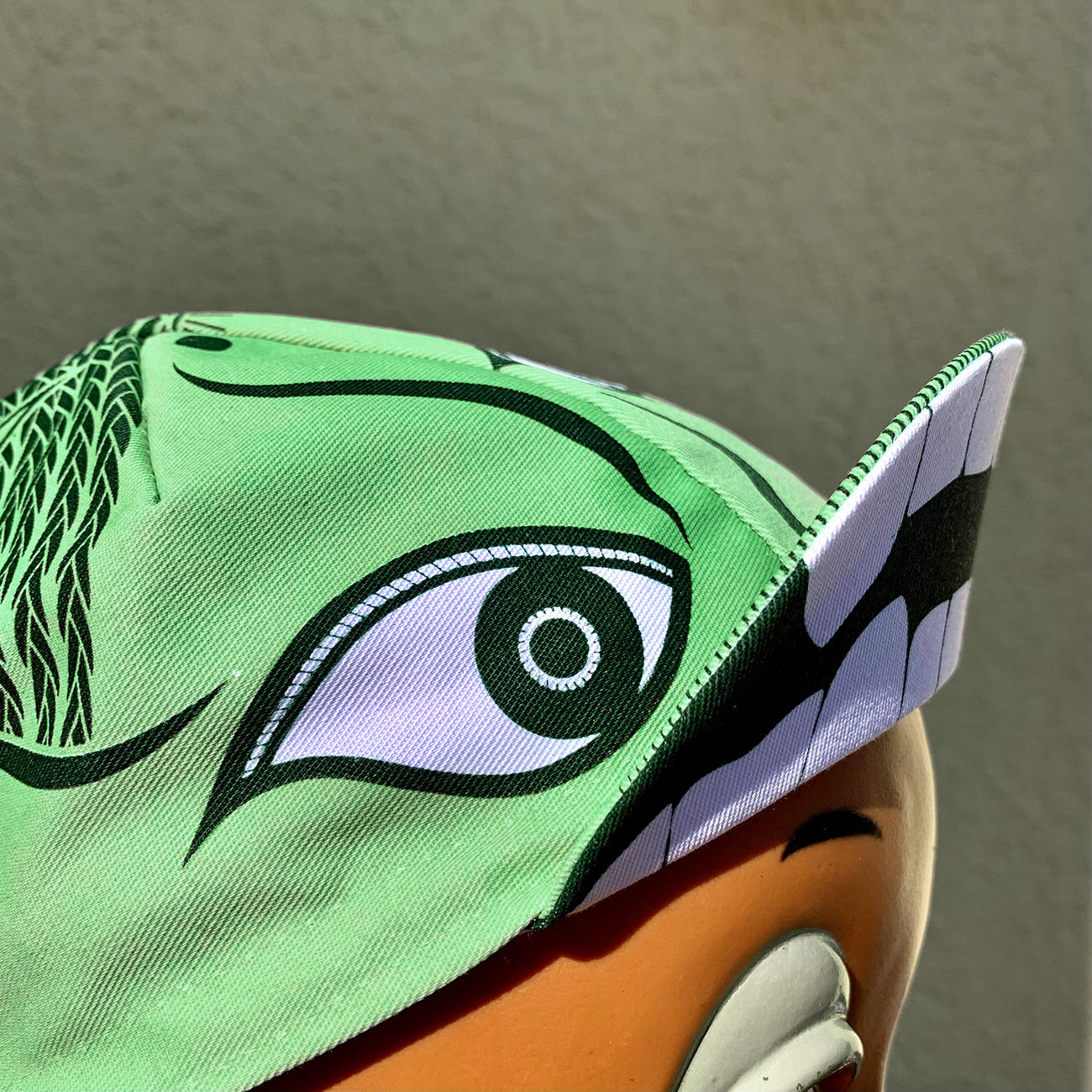 Teeth corrections in the corner sections. No drilling required, just some clicks that didn't hurt at all 😉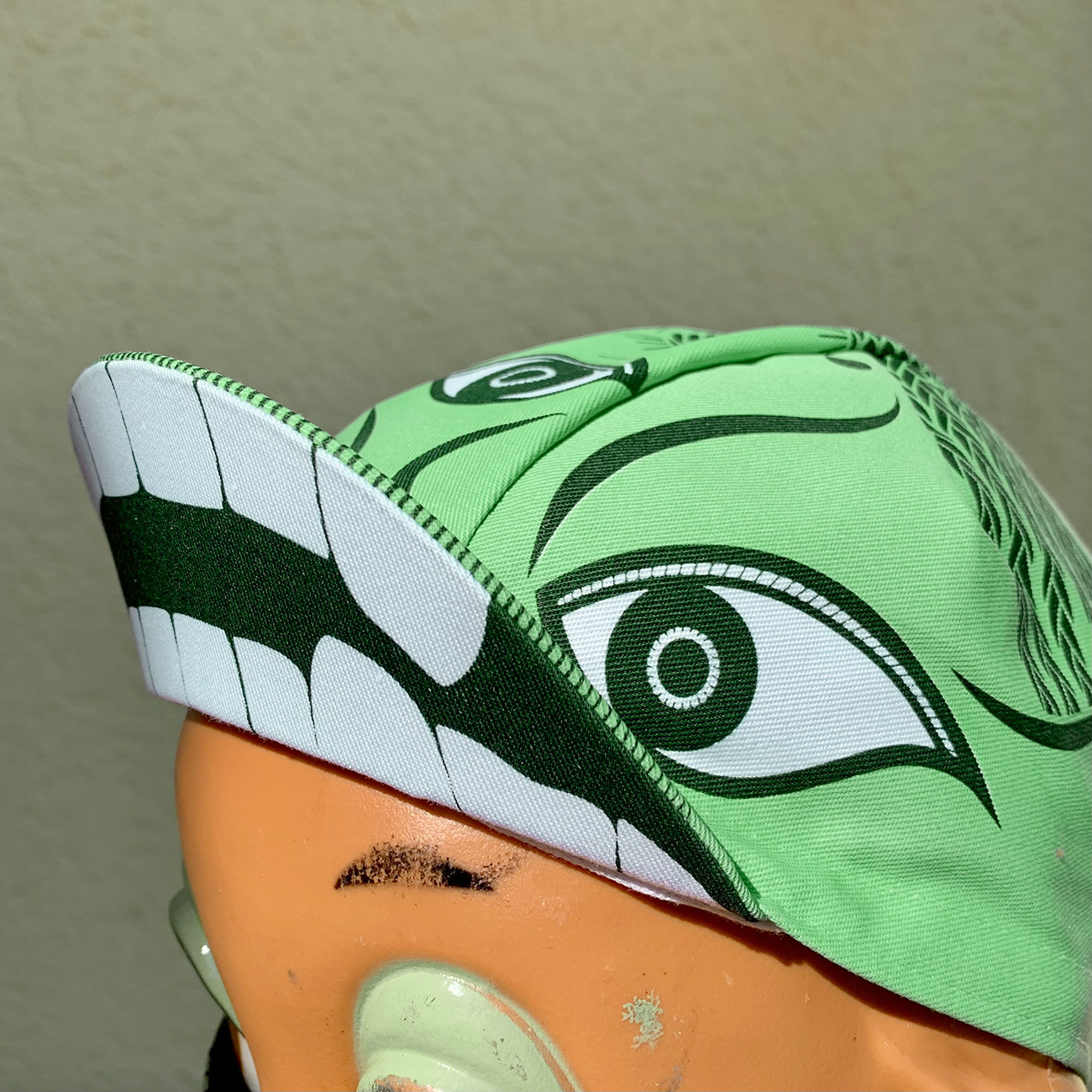 The cap is made of 65% polyester and 35% cotton. Silk screen printed and sewn by Apis in Italy.