I am not sure if I get the order right with the first production of the J-Bar Koinobori cap but I think it was made after the green demon or maybe at the same time. It became quite popular and was re-produced at least two times (maybe hence the confusion) and will be permanently on stock in the future if possible.
It is a combination of my first Koinobori design – actually even from the prototype where everything was meant to look rough and handmade – and the logo + motto of "J-Bar", the Japanese Izakaya I was working at in Munich. The motto or catchphrase 猪口って酔ってらっしゃい – chokotto yotte rasshai – is a Japanese pun, playing with the use of different Kanji that have the same sound as the correct ones but transform the meaning to something different. Chokottoyotterasshai means "come in and stay a little" but here for the "choko " part the Kanji for "sake cup" is used and "yotte" is written with the alcohol Kanji. I have copied the type from the owners original hand painted letters for the shop sign and traced them to vectors so I can use them for the cap.
The color combination is a very typical Japanese one and I tried to achieve the same dark blue as we had on our Kirin brewery "Tenugui" bandanas / towels. The red came from a different Tenugui from my collection.
More or less everything was redrawn by hand but vectorized to be able to make the printing films.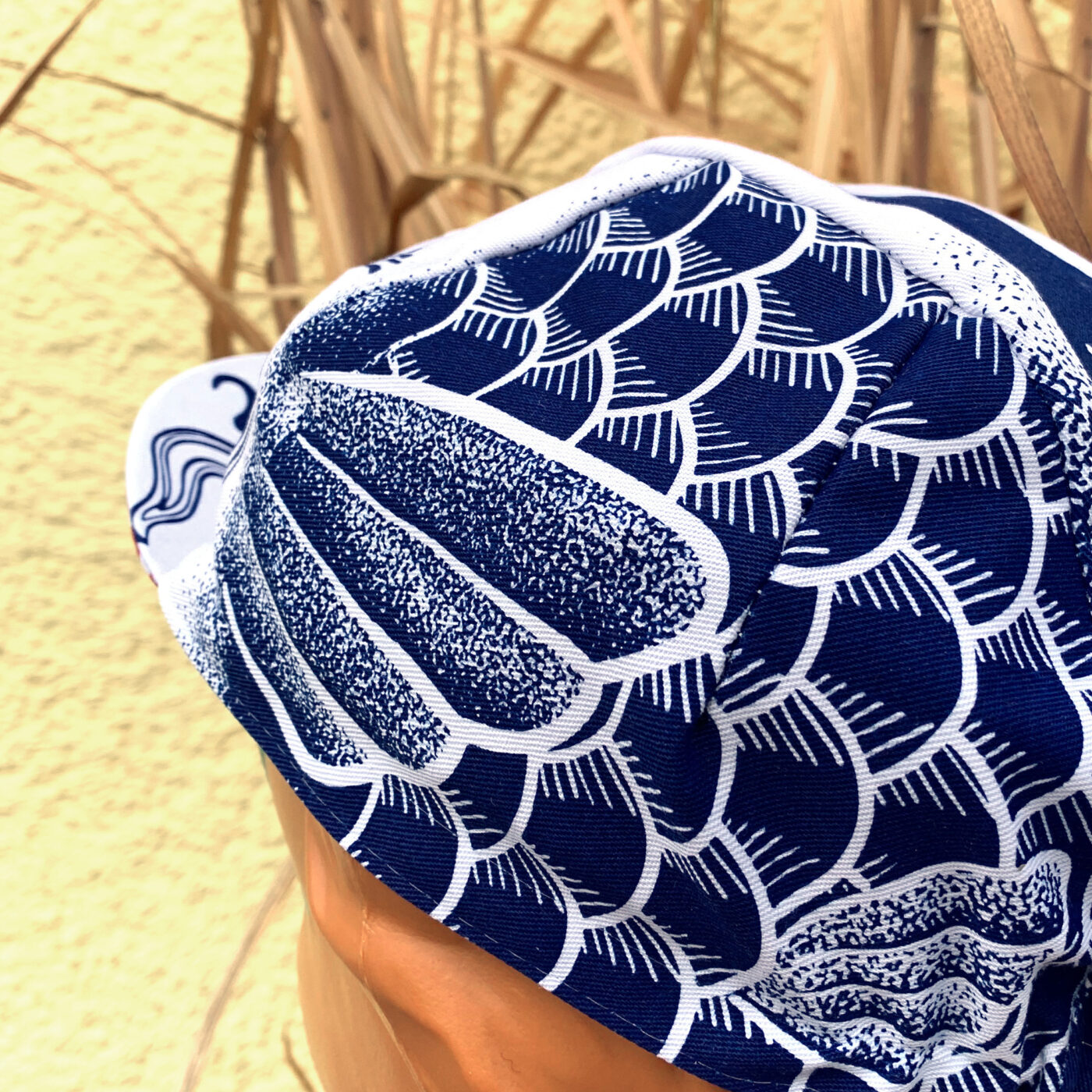 The motto appears on the front and flipped up visor of the cap, the name of the bar appears on the rear side.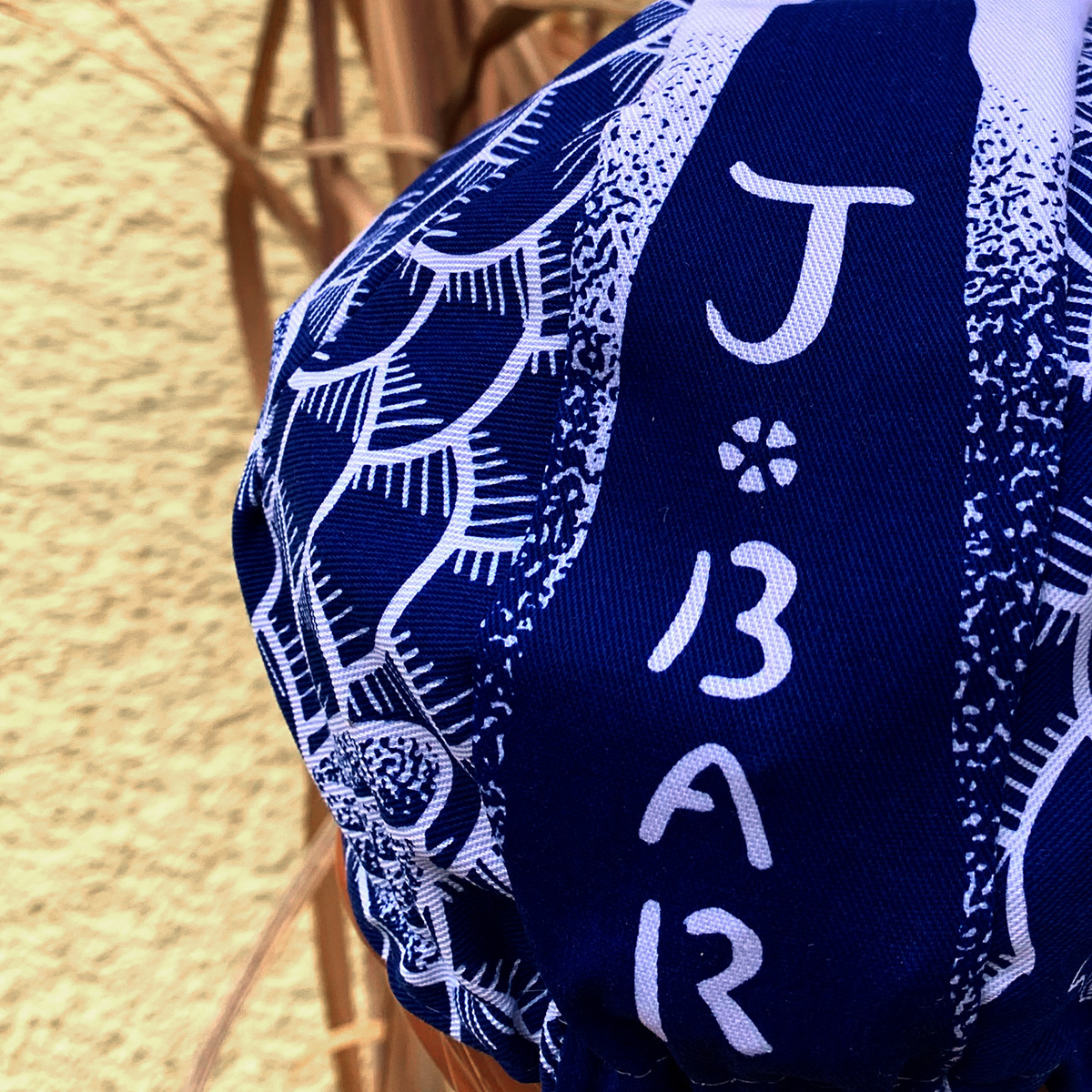 J-Bar still exists but since Take-San, the owner, returned to Japan permanently to enjoy his retirement it is now in different hands. However you still can enjoy a glass of frozen Kirin there and this cap will hopefully also be around for many more years.
The cap is made of 65% polyester and 35% cotton. Silk screen printed and sewn by Apis in Italy.