Since I had so much fun designing the Team Kosmos cycling gear – especially the cycling cap – I decided to produce a cap on my own. I had several designs in mind and opted for the fish / carp / koi one because it seemed to be the most uncommon one.
One thing I learned from doing the Kosmos cap is that it's not a good idea to have it printed full screen (as was necessary for Kosmos to achieve the desired color effect) because it kind of seals the whole fabric and makes it no longer breathable. The positive side effect of also making it rainproof that way doesn't compensate the increased sweating 😉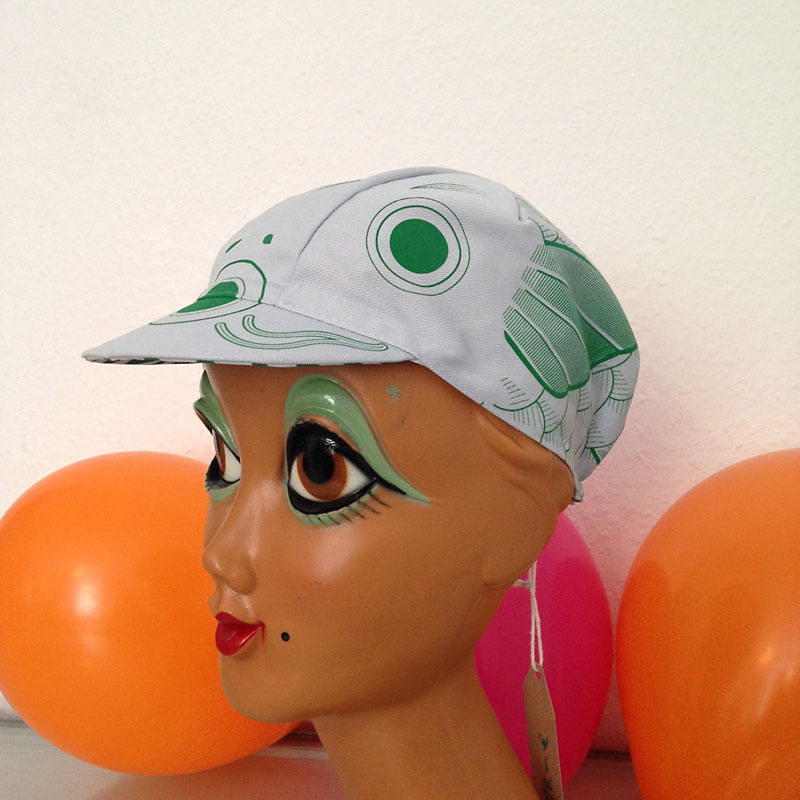 Apis in Italy – where the cap was made using silk screen printing – offers a lot of nice fabric colors of which I chose the light grey one. The design was created using very light stroke weight to leave a maximum of the surface unsealed while covering it nearly full size.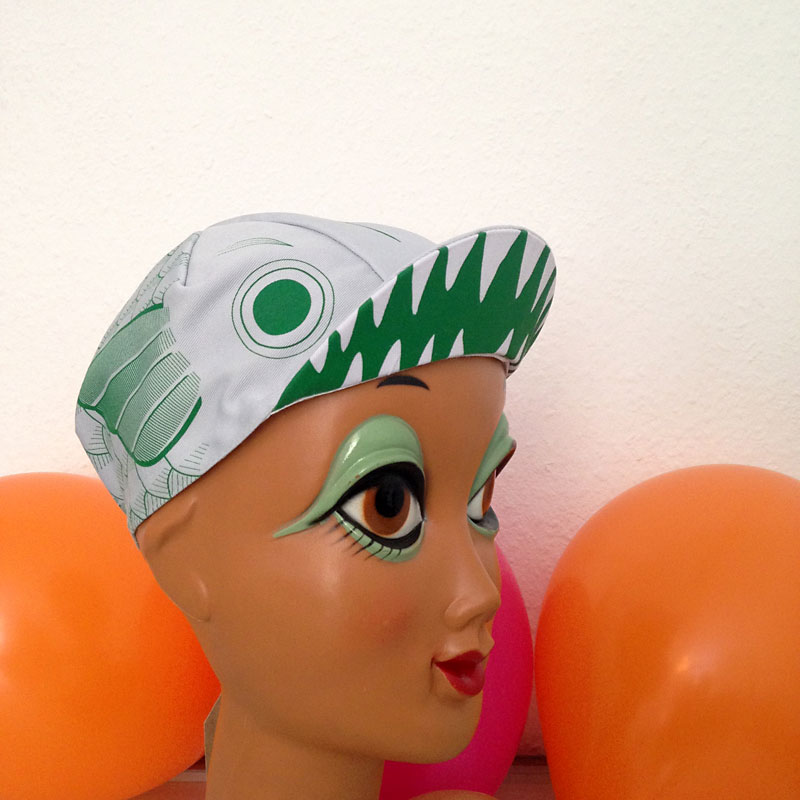 The visor doesn't need to be breathable and therefore can accept a lot of color to shape the fangs from the white fabric.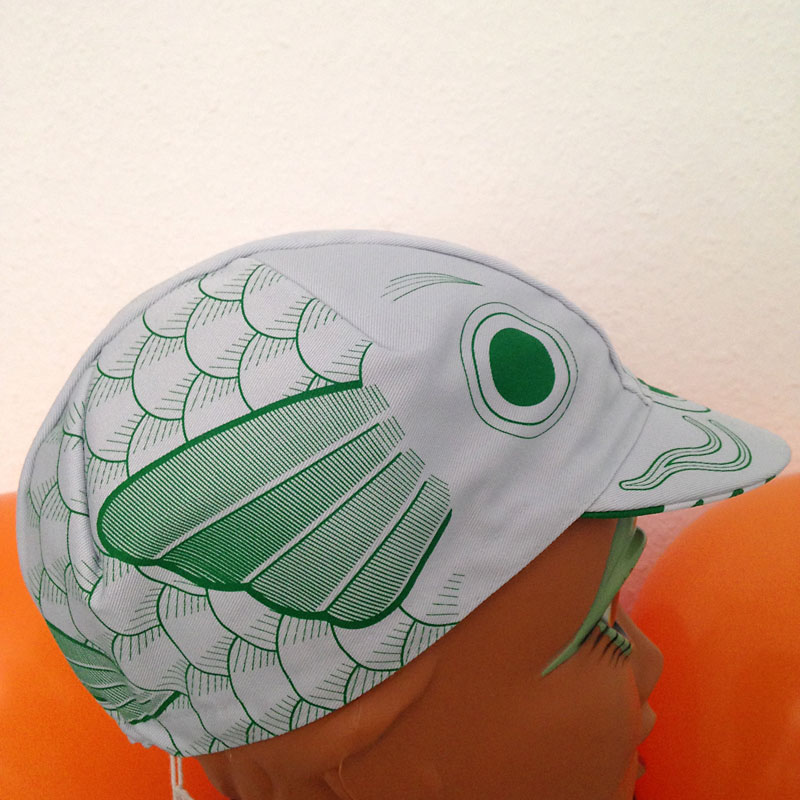 I have been drawing a lot of prototypes, printing them on paper, cutting them and glue them to a cap like shape to check if the design was working. Special attention to the areas where the scales meet in a different angle. Yet sewing the different parts together can't be super precise anyway and after all I am very satisfied with the result.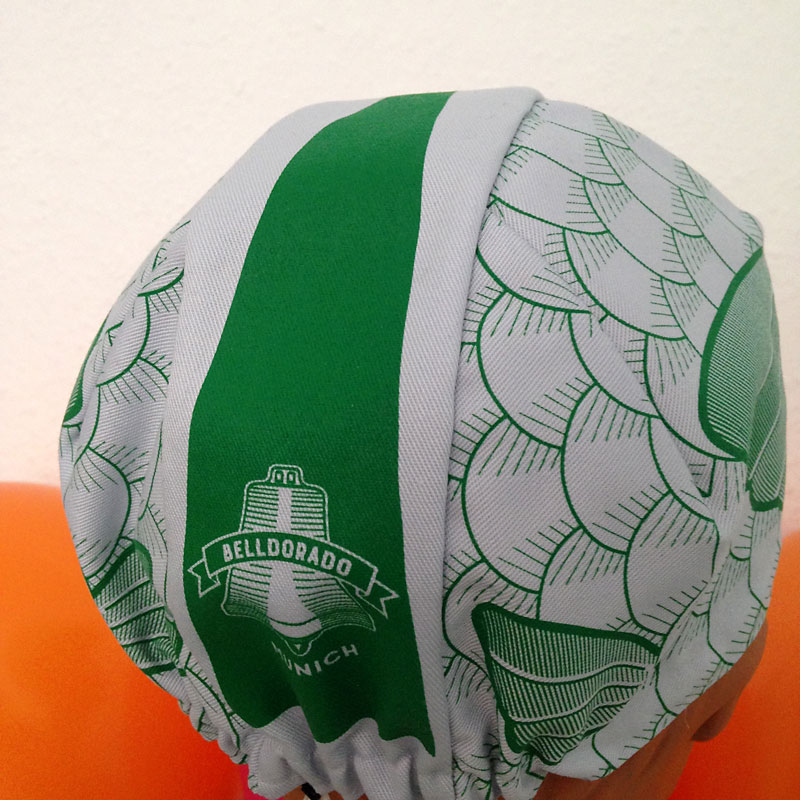 As a counterpart for so much drawing some kind of type had to be added to the cycling cap and after a lot of thinking I decided to simply create a new Belldorado logo to be put on the back of the cap.
The cycling cap is made of 65% Polyester and 35 % Cotton (Baumwolle), it's a limited edition of 100 copies and you can buy one for 18 € + shipping (1,45 € within Germany, 3,80 € worldwide – up to three units). Get in touch: adam (at) belldorado (dot) de