A special take on the Koinobori cycling cap – the "München" edition, designed in the colors of Munich city with elements taken from the city flag.
The colors of Munich city crest are yellow and black, with a little monk wearing a robe on it. A second variation of a flag that is usually presented in front of the town hall or at festive events shows a black and yellow diamond pattern, just like the Bavarian flag in different colors. This pattern is shown on the right rear side of the cap and also the diamond shapes are used to form the teeth visible on the flipped up visor. The font used for the "München" type on the rear is supposed to look traditional yet not old fashioned – transporting a hint of "beer garden" atmosphere.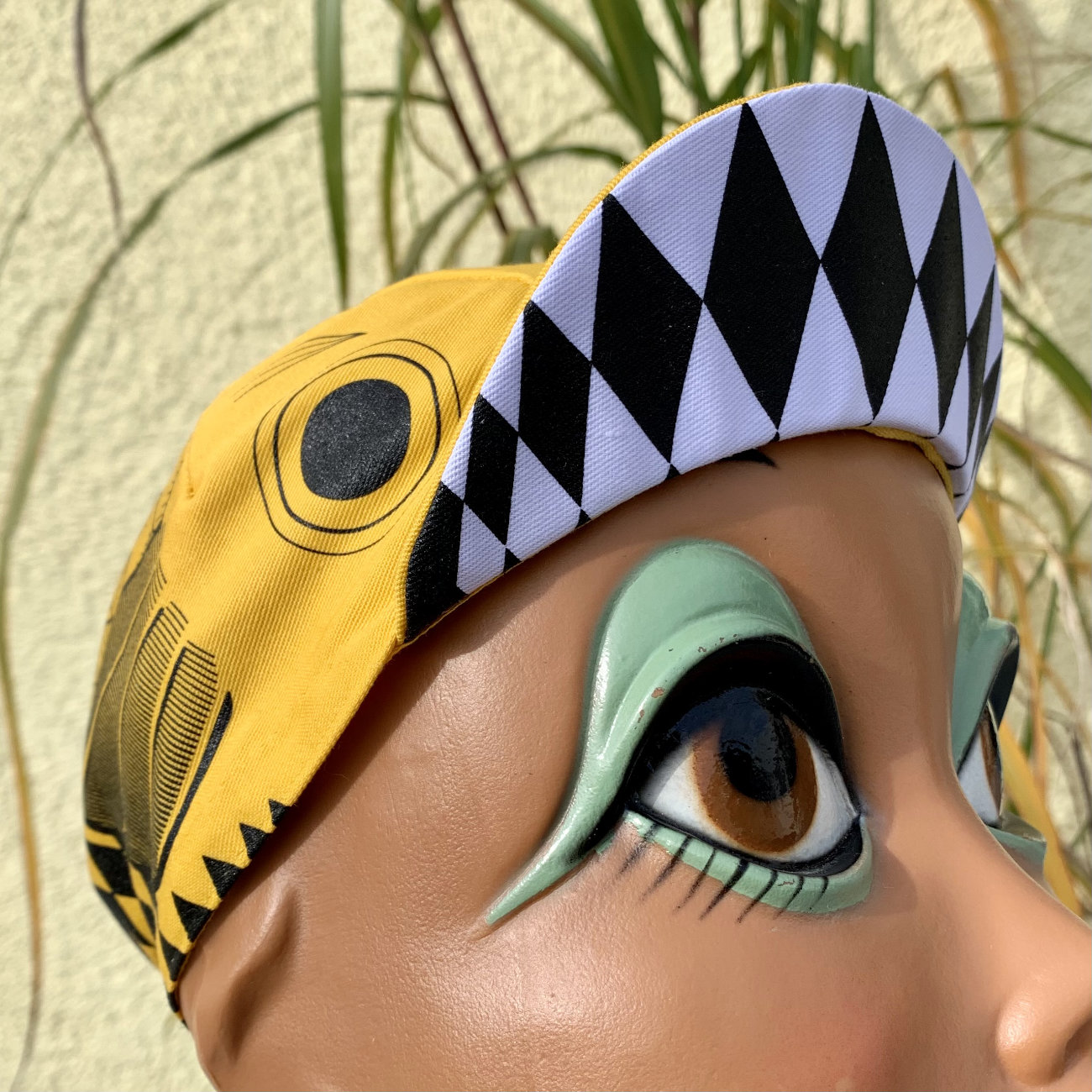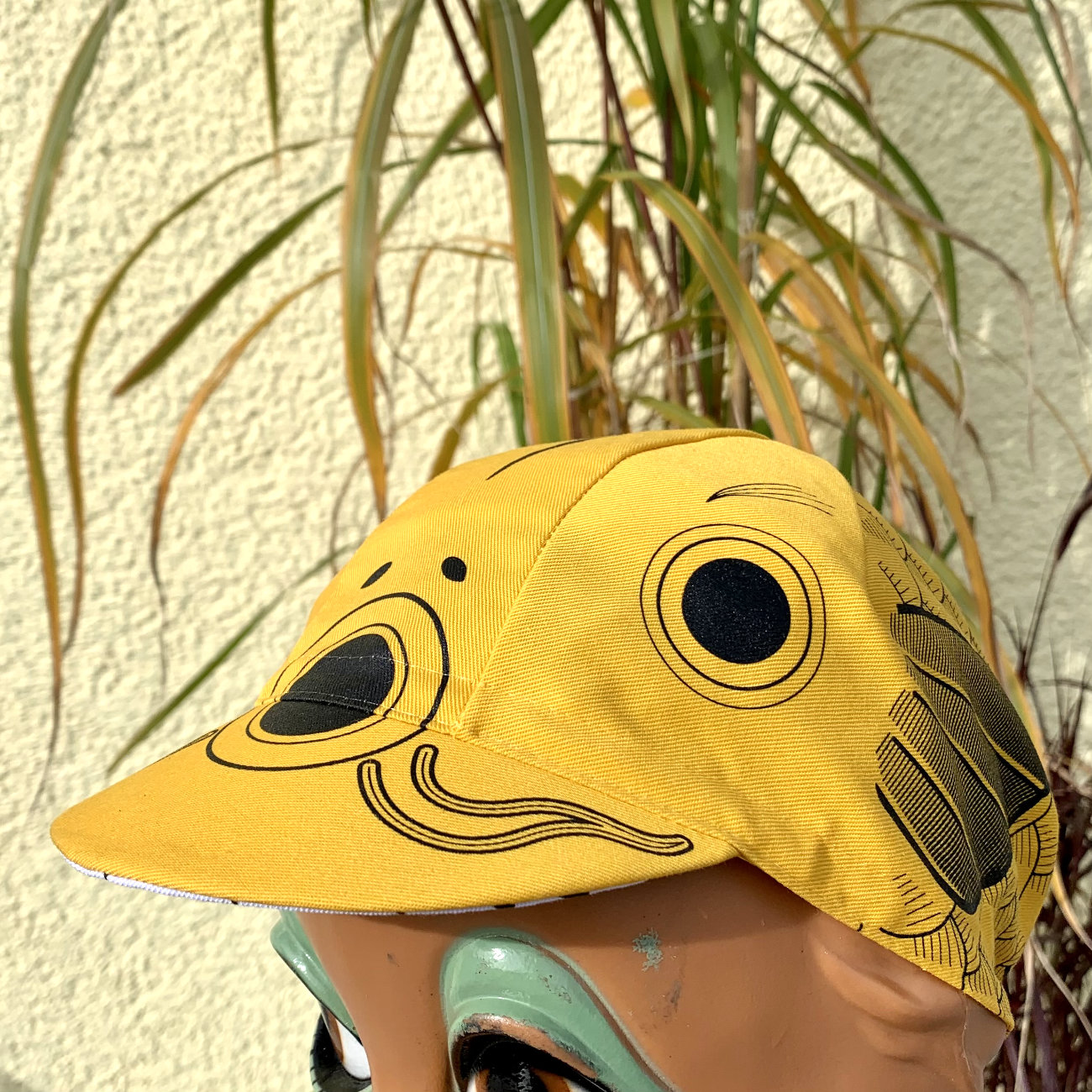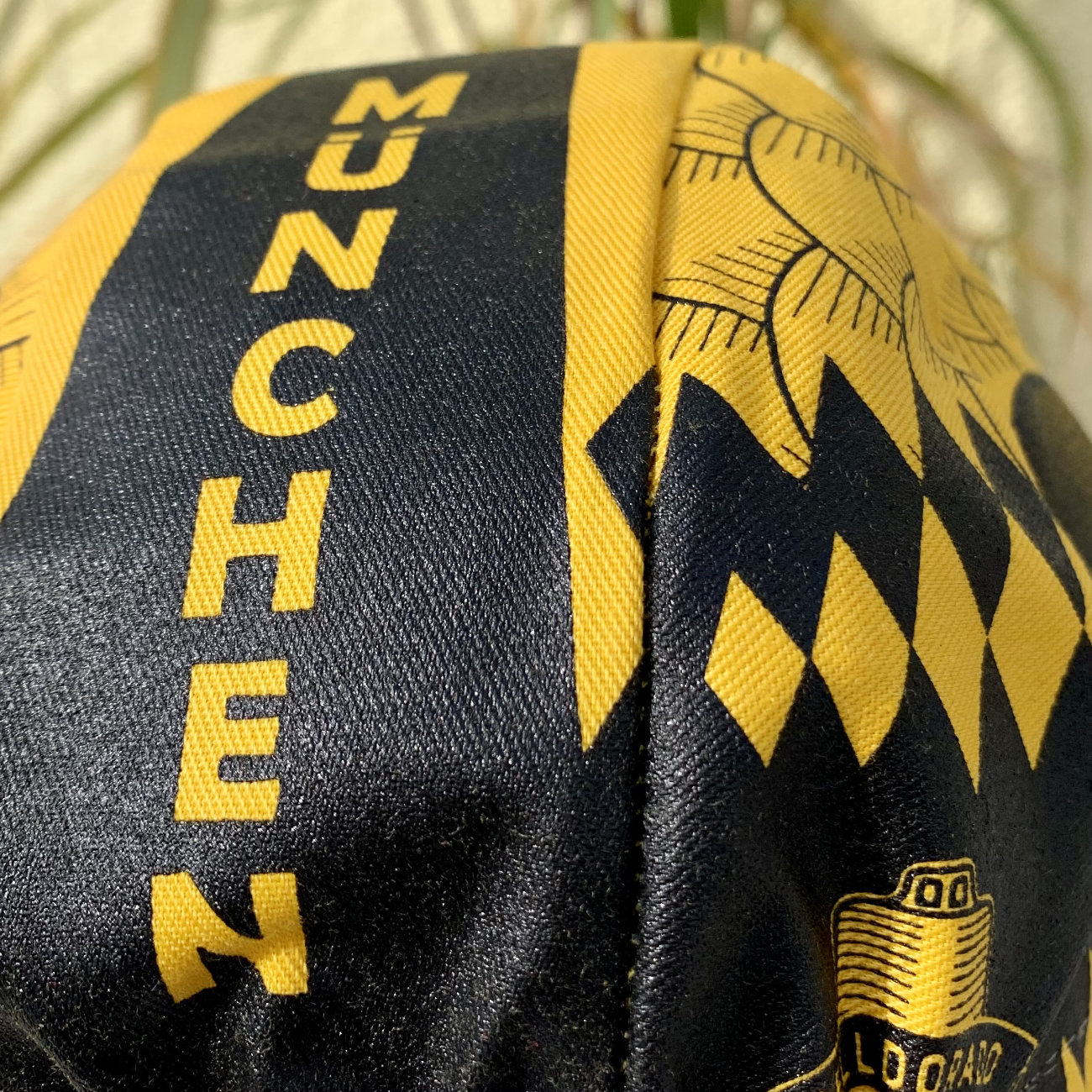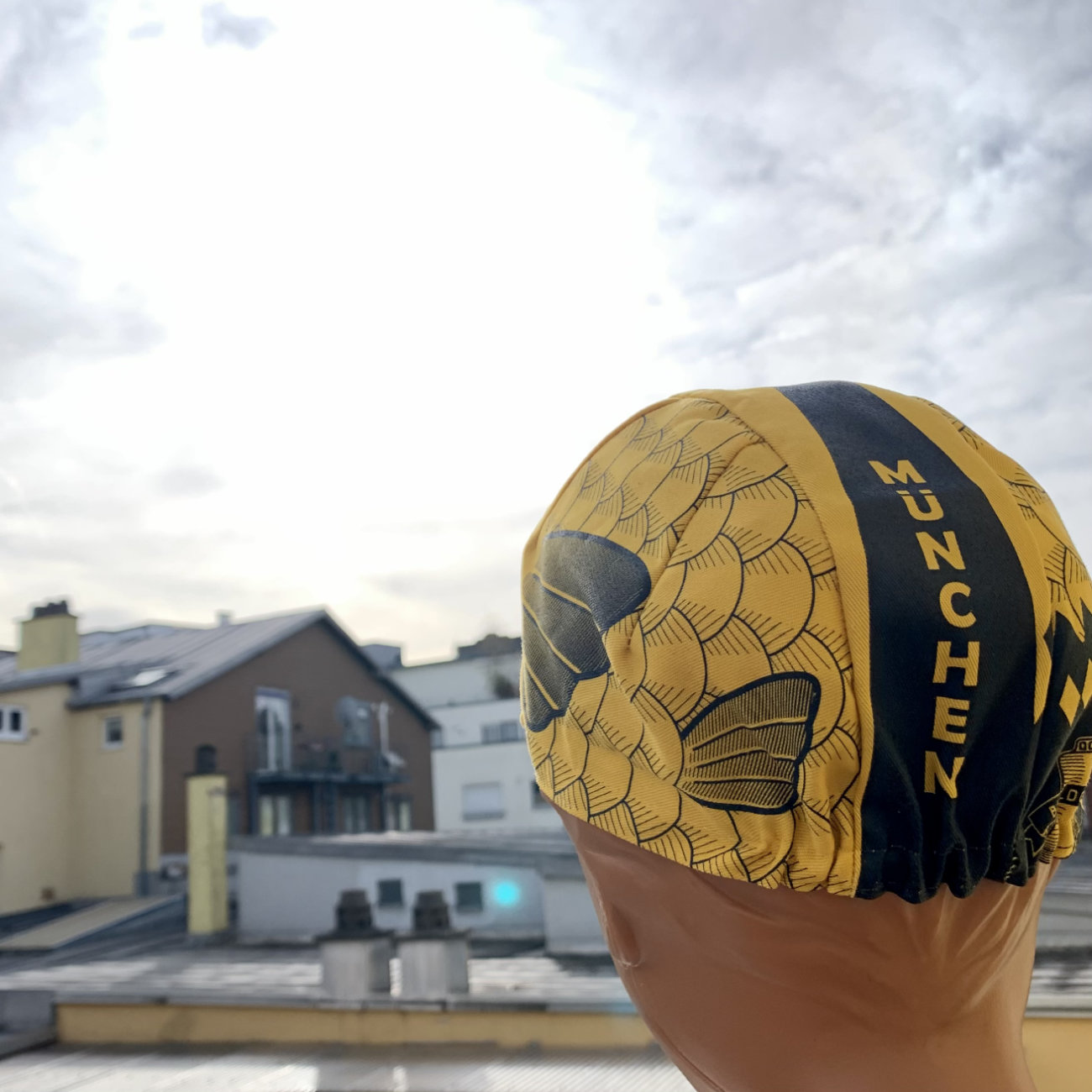 Printed with black ink on yellow and white fabric.
The cap is made of 65% polyester and 35% cotton. Silk screen printed and sewn by Apis in Italy.